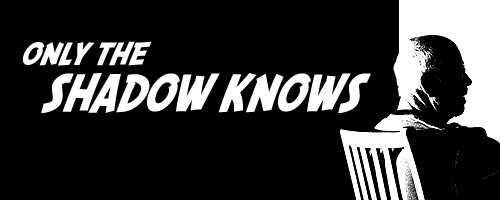 Illustration by Kris Kathmann
It was a dark and stormy night.
Leo Nissen was scrunched down in his black sedan, fumbling with chow mein and chopsticks and peering out from behind a Star Tribune. He was waiting for the blubbery bloke with the spaghetti hair and toothless grin—the bad guy.
He had spent a harrowing evening all alone in the mercury glare of a Waseca street lamp. Lightning had flashed and thunder struck. His windshield wipers had done double time. But through it all, through the watery streaks cascading down his windshield, Leo's highly trained, steely eyes had held fast to the target.
And then came movement from inside. It was his target. And so Leo made his move, quickly as the lightning flashing about him.
Now come back to reality. The true-life adventures of a real private eye are rarely mysterious—or exciting—as the fictional story above. In fact, Leo Nissen, co-owner with wife Sabrina of Nissen Investigation of rural Waseca, Minn., will tell you that being a private detective is 99 percent boredom and one percent intrigue. Nissen Investigations is one of only two private detective firms operating inside the nine-county area around Greater Mankato.
Contrary to popular perception, real private eyes generally don't live like TV creations Joe Mannix, Barnaby Jones or Thomas Magnum—nor can most real ones tolerate publicity. Since potential clients usually prefer their private detectives incognito, for purposes of this article, Leo Nissen's mug shot on page 29 had to be digitally altered.
Leo Nissen, 60, was born and raised on a Waseca County farm. He got his start in law enforcement in 1972 by policing New Richland, Minn. In a few years he was police chief there and a few years after that he left to be a dispatcher with the Waseca County Sheriff's Department, which had more opportunities for career growth. He quickly moved up the ranks.
In 1978-1998, as chief deputy of Waseca County, he "served under three different sheriffs," he said from his beautiful home overlooking a lake near Waseca. "Most of what I did with the sheriff's office was to head up investigations." In the sheriff's absence, he also had to sit in for him. He explained that being a chief deputy in Waseca County was equivalent in duties to being a detective in other counties.
The ebb and flow of police work brought varying degrees of success. Often it was an oddity that would break a case wide open. He admitted, "Sometimes [cracking a case] wasn't so much my skill, but luck in being at the right place at the right time." But detective work really got his juices flowing. He fed off the "unknown" of being first on a crime scene, and of hearing of an "unknown something" that had upset a person reporting a particular theft, burglary, assault or homicide. Waseca County crime ran the gamut. His ultimate reward came when he could fulfill his role of bringing the bad guy to justice and providing some degree of closure for the victim.
Then, in January 1998, he left law enforcement. It was his wife then who would provide the direction. "Sabrina encouraged me to be a private investigator," he said. "A friend of mine in law enforcement, Jerry Kabe, was already a private detective, and we visited with him to learn the process of becoming one." Kabe owned Kabe Investigations, of Blue Earth, Minn., the other private detective firm now in south-central Minnesota.
So he decided to become a gumshoe. "I realized that the potential for success for a private detective business in this area was limited, though—nothing compared to the opportunities in a major metro area," he said as he turned away from a Connect Business Magazine photographer to stare out his dining room window toward a nearby lake. His eyes narrowed to twin hyphens as he remembered his humble beginnings. "[Starting this business] was a gamble, a risk," he said. "It was an unknown. I didn't know how to go about building a private detective business from scratch. Do you sit around waiting for some distressed wife to call to ask you to check up on her cheating husband? Before doing anything, though, I did learn that a state board governs private investigators. You have to meet their requirements, either in background or education. My twenty-plus years of law enforcement experience was more than adequate for what they were looking for."
The state board performed a background check. Nissen had to list nearly every residence he'd lived in over his lifetime, every job he'd ever held, and allow the state board to pick and sift through his financial past. The Bureau of Criminal Apprehension did a background check. He had to be bonded. After laying out his heart and soul and secrets over six months on reams of paper for the state board to scrutinize, he then had to meet face-to-face with them for an interview.
"The process was time-consuming and frustrating," he said. "I remember asking my wife, Why is it taking so long? But every private detective goes through it."
HIS LUCKY BUSINESS BREAK CAME THREE YEARS AGO, when he received an email from International Claim Specialists (ICS) of Dallas, Texas. He still doesn't know how they got his name or email address. ICS provided investigative services for insurance companies.
"In the email they were interested in knowing if I'd like to do insurance investigations for them," he said. "So I answered the email. A gentleman flew up from Texas and we met at a hotel in the Cities. He hired my wife and me on the spot. This company has investigators worldwide and they were looking to add more in the Upper Midwest." Nissen had two competitive advantages over Twin Cities private eyes: he charged considerably less, for one; and to help in surveillance he had wife Sabrina, also a licensed private eye by then. They could work as a team. ICS put them through a background check and drug screening.
Their first case was in northern Minnesota. "ICS was looking for someone to investigate worker's compensation claims for their clients, which were insurance companies," he said. "Basically, I was to do surveillance on a person a couple of days and then dictate or write a report." It didn't take long to learn one key to working with insurance companies: if the Nissens didn't have their surveillance on videotape or the subject photographed, in the insurance company's eyes nothing happened. Everything had to be visually documented. Most surveillance work is done during daylight hours, he said, when visual documentation can be achieved and people under surveillance are out and about. Back, arm, hand or leg injuries—with worker's compensation claims, Nissen has to catch cheaters when they are out working. He likened surveillance work to his favorite hobby of fishing because he often has to sit for hours waiting for a "bite." The work requires loads of patience.
"You have to realize in worker's compensation cases that before a particular individual is referred to me," he said, "the insurance representative or company has pretty good evidence that something is amiss. Either informants have called in, or the employer has learned he or she isn't in such bad shape."
THEIR WORK FOR INSURANCE COMPANIES IS STEADY BUSINESS, and general surveillance work like it does take up a majority of their time, but it's not their only income source. They have a client who calls for background checks for his rental units. They have a number of attorneys who ask for help in civil or criminal cases. He also serves papers, and, though he turns most away, has handled adultery cases. Word-of-mouth advertising has brought other customers in from Florida, Colorado and New York. For whatever reason, the private detective business has been seasonal, with a peak in fall and a slight downturn in winter.
Doing a criminal investigation can be tricky business. Nissen said, "It's a complete switch from being in law enforcement and working on the prosecution side. Now I'm contacted by defense counsels. If it's a case near Waseca I will likely know the officers involved. I say I'm there just to gather facts for the defense counsel. What I do, I believe, makes for better law enforcement."
Unlike many "TV" private eyes, Nissen has never put on a disguise, such as a false mustache or a toupee, or changed his hair coloring. In four years he's had only person under surveillance suspect his presence enough to walk over and ask, Are you doing surveillance on me? When it happened, he had to come up with an answer, and quickly. While doing surveillance, he has more problems with neighborhood watch organizations than anything else. People are learning to report suspicious cars. And what does he do with all his spare time sitting in his car doing surveillance? He listens to audio books. "It passes time like you can't believe," he said.
And no wiretaps. And no photos of people naked inside their homes taken on the sly outside. And no climbing a neighbor's trees to look into an upstairs window. All the above is either illegal or it crosses a professional line. Invade someone's privacy and you can be subject to sanctions by the state board. "But if a person is in a public place where he can be observed from a public street," he said, carefully constructing an answer, "then he can be videotaped. Once they are inside their domain, under no circumstances can you invade their privacy."
As for another private eye specialty, tailing an individual, Nissen said, "It's a very difficult thing to do." There are tricks of the trade. The ideal "tailing" is done by people in separate cars who communicate via radio. He said, "If you're tailing someone over a longer distance, the two surveillance vehicles need to take turns doing the tailing. One drops back, the other goes ahead. That way it's not the same vehicle in the rearview mirror."
Occasionally, a client will ask him to break a law. One wanted him to enter a home on false pretenses to spy on an ex-spouse suspected of child abuse. Other clients have asked for wiretaps. When asked to break a law, the ex-chief deputy declines, of course.
So how's business? It was so good last year that Leo didn't have time for his favorite pastime: fishing. He has a boat, but claims he didn't set foot in it all summer. "But that was my choice," he said, pointing to his chest with an index finger, "and I'm not complaining. All of a sudden business really took off. In another year I may choose to slow down to enjoy some of the other things I really like doing."
No Tampering With Evidence
Leo Nissen has police work in his blood. The details of one case in particular remain fresh: the 1995 case of a rural Waseca County traffic fatality. He was called to the scene on a summer Sunday morning. It was still dark out.
He rattled off details, staccato. "A body was lying alongside the road. There wasn't a vehicle around. It looked like it could have been a hit-and-run. As the case developed, we realized it wasn't a traffic accident and began treating the area as a crime scene. Ultimately, the case was treated as a homicide.
"By treating it as a crime scene we were able to protect the area so it wouldn't be disturbed by onlookers. It was in open country and drew attention. There was ambulance personnel.
"There were strange tire tracks connected to the scene. I took photographs and enlarged them to 8x12s. The tire tread had a unique design. Through a Mankato tire dealer we learned the exact type of tire." The photos ended up being the key piece of evidence that put the whole case together.
Caught Dead To Rights
In four years Leo Nissen, co-owner of Nissen Investigations, has never had to testify in court. But he's been close twice, real close. And both times it was his own videotape work that shut down a trial.
The first time it was a case in northern Minnesota, of a person who had a worker's compensation claim in Massachusetts and had moved to Minnesota. Leo and his wife Sabrina provided surveillance for an insurance company that suspected fraud. Leo spent the better part of a day in an open field with tall grass, videotaping a man putting siding on his home. He had claimed "back injuries." When the man's attorney viewed Nissen's videotape only two days before trial, the trial—and Nissen's asked-for testimony—was called off.
The second instance happened recently. A Minnesota man was claiming such severe back injuries that he couldn't do any work. Again, the insurance company involved suspected fraud. From there the plot thickened. Let Leo tell the story:
"The insurance company had suspicions, but they didn't have much information on the guy. The only thing they told me was his name, that he drove a newer black Toyota pickup, and that he lived in a three-building apartment complex. I found his address and later a black pickup in the apartment complex parking lot. I did a license check. It was registered to the individual I was looking for. So I waited for him to make a move. It was a nice summer day.
"While I was watching the pickup, a person came out to spray dandelions on the apartment complex property, and he was trimming bushes. After four hours I saw an individual climb into the black Toyota pickup. I thought it must be the guy. When I got closer, I realized this was the same guy that had been spraying dandelions and trimming bushes. My guy was the maintenance man. I spent five days up there doing surveillance. During this time, he sent his insurance company a doctor's report saying his injury was so bad he needed additional benefits. But I had beautiful videotape of the guy doing all sorts of yard work. Later, the case was scheduled for court, and the company wanted me to testify—that is, until the guy's attorney saw my video the day before trial."
© 2003 Connect Business Magazine. All Rights Reserved.