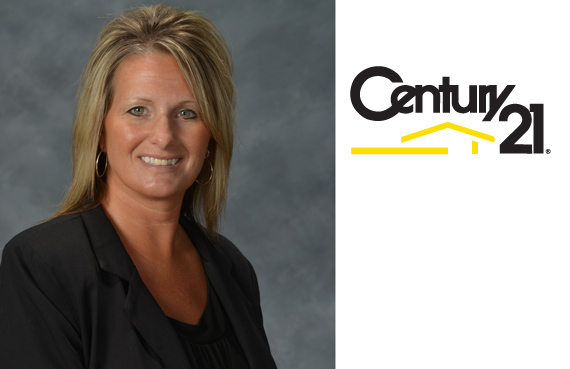 Submitted Photo
Waseca: Amy Borneke
Amy Borneke has lived in Waseca her entire life. At 41, in August 2013, she earned her real estate license and began with Century 21 First Choice.
In a telephone interview, Borneke said, "I grew up with three siblings and we always had a busy household. The basics of family and love carried us through all of life's good and bad times. Everyone—neighbors and family friends—liked to congregate at our home because it had a positive atmosphere." Her father worked various manufacturing jobs in town, and her mother was a stay-at-home mom who had cleaning jobs on the side. From them, Borneke said she learned to believe in herself.
After graduating from Waseca High in 1990, she worked in retail management for seven years, including being the manager of a Levi's store at Medford Outlet Center, where she enjoyed the fast-pace environment and meeting new people. Knowing she eventually would have children, she switched careers to office jobs, including working for ProStaff and later Waseca County, as a financial worker. While at the latter, she had one child and had another on the way when deciding to become a stay-at-home mom.
She said, "Then I started doing some management work on the side with rental properties I had. That led to me being contacted by Century 21 First Choice and I earned my real estate license this summer. I really enjoy helping people who have a dream of finding or purchasing a home. Mainly I'm in it for the people. I also really enjoy interior design and decorating, and seeing the different characteristics of homes. The flexibility of this career is wonderful in terms of being a mom."
She advised people selling their homes to de-clutter and organize to make spaces seem bigger and more open. She said smaller updates—not necessarily full remodels—are always good to consider, as well as paint colors.
Amy Borneke, Century 21 First Choice
Telephone: 507-390-5241
Office: 217 Elm Avenue East