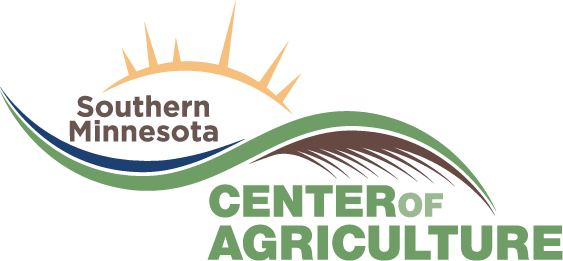 SCC's Center of Agriculture strives to connect education and industry.
There are nearly 4,000 agriculture-related job postings in Minnesota alone, and not nearly enough talent out there to fill them. In fact, a recent study shows nationwide 39% of agriculture positions go unfilled.
"It has reached a critical point now," says Brad Schloesser, Dean of the Southern Minnesota Center of Agriculture at South Central College in North Mankato. "In the ag industry there is just tremendous need."
The Center is working to close that gap. It was created four years ago to figure out why the pipeline of talent is going dry in that industry, and just what to do about it.
Schloesser says, "Our goal is to align the resources we have academically, with our industry resources to help meet the workforce needs of agriculture. For instance, there are 340-some high schools in Minnesota, less than 200 of them offer ag-related classes. We are working to change that."
Schloesser speculates the hardships in the 1980s and 1990s started the downturn in resources being spent on agriculture education.
"The 1980s were financially-challenging times for farmers. As a result, the attitude or commitment toward that industry was not positive. Subsequently, funding was not given for ag programs in schools. And the students also weren't getting encouragement at home. Because of the challenges of that time financially, mentally and emotionally, the conversation with so many young people was 'don't even think about coming back to farm and don't be employed in the industry'."
Changing those attitudes and stereotypes is the first challenge for the Center. But Schloesser knows they can't do it alone. Collaboration is a key component for the Center of Agriculture. It has aligned itself with key industry partners, hoping to gain insight from them.
"We are asking our industry partners to validate what we are teaching, are our graduates equipped with what employers need? We ask them if they are coming out of our institutions with the right skills. So really the center is trying to fine tune the alignment between workforce needs and institutional preparation."
As of now, Schloesser says Minnesota's higher education institutions are not keeping up with the demand. Between the Minnesota State Colleges and Universities System (MnScu) and the University of Minnesota, there were 1,063 graduates in ag-related fields in 2014. There were 3,824 jobs posted online.
Schloesser says that means they need to reach students earlier and reach more of them, with guided pathways that can be rewarding and provide significant earnings here in Southern MN.
"We are working with high schools to identify students who have some interest and encourage them to go into the industry. We are starting as early as middle and elementary school."
He says once the message gets through, students are surprised by the opportunities available in the industry these days.
"We are talking about career opportunities that are multi-faceted. It's not just production agriculture, it's finance, technology and a variety of professional services. There are careers that are exciting and often times entrepreneurial."
As an example, Schloesser recently visited an urban farm producing tilapia fish and fresh greens in an aquaponics system that was integrating biology, chemistry, fish farming and growing greens all in the same building .
He says, "This is exciting, in demand and part of our future food production system."
He points to ag lending as an example of one facet with a lot of need. "A lot of ag lenders are getting older and looking to retire, subsequently there are a lot of lenders in need of ag specialists. Just in Blue Earth County alone there are 56 postings. So if you like finance, a good option might be to become knowledgeable in the ag industry. It is a very capital-intensive business, so you have to know and understand finance, but also understand the vocabulary of farmers."
The Southern Minnesota Center of Agriculture is one of eight centers of excellence in the MnSCU system. The centers are meant to keep Minnesota's economy globally competitive in six critical industry sectors: agriculture, energy, healthcare, information technology, manufacturing and engineering, and transportation.
Schloesser says, "The center is here to provide for and be supportive with the issues and challenges of southern Minnesota. We are looking at new opportunities for education, new collaborations with industry and other institutions, to help us get the work force we desperately need here. We are trying to be thoughtful by connecting with leaders in industry. We do a lot of collaboration. At the end of the day we are trying to accommodate needs and provide opportunity." 
—–
The Southern Minnesota Center of Agriculture is collaborating and engaging with a large variety of industry partners to help meet workforce demands and to develop training and seminars. The Center's partners are leaders in the agricultural industry and have a stake in the future of agriculture in our region.
Banking and Legal Institutions:
Bremer Bank
Citizens Bank
Gislason & Hunter LLP
MinnStar
Nicollet County Bank
United Prairie Bank
Workforce and Labor
Workforce Development, Inc.
Greater Mankato Growth
Agricultural Organizations:
Minnesota Agricultural Interpretive Center­—Farm America

Minnesota Corn Growers
Minnesota Pork Producers
Minnesota Soybean Growers
National Pork Board
Agricultural Businesses :
AURI
C&B Operations–John Deere
CHS
Crystal Valley Cooperative
Davis Family Dairies
Duncanson Growers
DuPont-Pioneer
Interstate Mills
Kibble Equipment–John Deere
Minnesota Grain & Feed Assn
POET
UFC
WFS
Ziegler Cat
Agri-Tourism and Entertainment:
Children's Museum of Southern Minnesota