Schell's Starkeller Brewery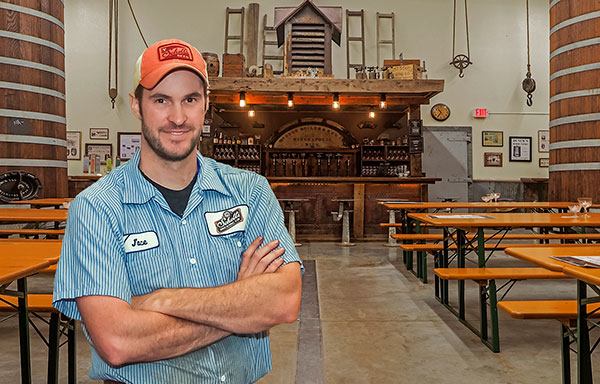 Photo: Art Sidner
New Ulm – Schell's Starkeller Brewery
It's been a labor of love for Jace Marti. Many years ago he so enjoyed the taste of "sour beers" he knew he wanted to try it himself. So he began quietly laboring away, making sure to do it right.
"The Starkeller began with just a single tank inside the brewery," explains Marti. "Every beer in our sour beer line is aged in one of our original, cypress wood lagering tanks that were built inside the brewery in 1936. We started restoring the first tank in 2008, and brewed the first beer in 2012."
And Schell's Starkeller Brewery was born, Minnesota's first sour-only brewery.
After the first beer was released in 2013, Marti started restoring another identical tank he found in the brewery. The innovative "sour beer" has proven to take on with Schell's regulars and new market too perhaps.
"As the popularity of the series continued to grow, we decided to build a place entirely dedicated to the sour program, and with that, we pulled the remaining 8 tanks out of storage and moved them to what is now the Starkeller," he says. "We now have a dedicated production space and a very unique and functional taproom/fermentation cellar, where people can sit and enjoy our sour beers alongside the wooden tanks."
Opening in March of 2017, Schell's Starkeller Brewery is also unique in that the décor is like a walk through history, with many mementos from Schell's long history in New Ulm. No doubt about it though, Starkeller is focused on the future.
A unique name for a unique beer.
"The name for our line of sour beers is the Noble Star Collection, and the place where those beers are made is called the Starkeller. 'Keller' in German means 'cellar,' so literally Star –Cellar, but Germans like to combine their words into longer ones, hence 'Starkeller'.
Starkeller is open every weekend.
Schell's Starkeller Brewery
Address: 2215 N Garden St
Phone: (507) 359-7827
Web: schellsbrewery.com