Long-Term Employment Connections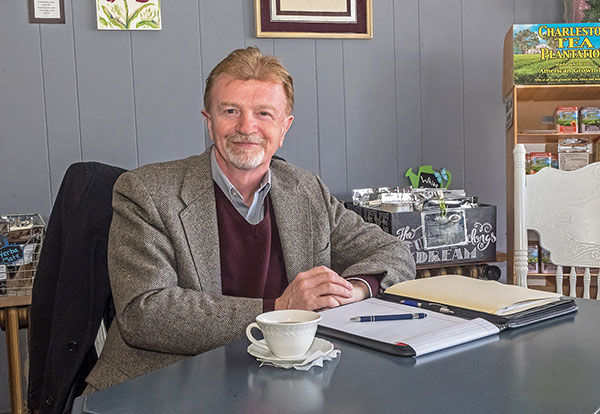 Photo by Art Sidner
North Mankato – Long-Term Employment Connections
Randy Long is finally bringing to light, a dream he's been harboring for more than 25 years: owning his own business.
"My work life so far has been focused on serving others in some capacity, starting with growing up in my aunt and uncle's clothing store," he reflects. "I have worked as a Career Counselor at MSU, a HR Generalist at ISJ and a Career Counselor/Grant Coordinator for a nonprofit. The last five years I was the South-Central Region Business Services Representative for MN Department of Employment & Economic Development. A statewide position elimination occurred last April, and I could not help but think of fulfilling my dream."
So Long took the leap and started Long-Term Employment Connections.
"My strength and passion are serving others and building relationships – 'connecting'. I am hoping to guide professionals looking for a new job or wanting to follow their passion, and then assist them in confidentially connecting to area employers and new job possibilities. I assist with resume revisions, and any part of the job-search process needed. Due to having assisted businesses with many workforce related questions or needs, I am also looking to continue those services with regional businesses. I have taught, trained, done public speaking and retention advising along with helping post jobs and find employees. My familiarity with State of MN resources and data helps with understanding issues companies may be going through," he explains.
At this point he is focusing on the south central region of Minnesota. A region he believes is ready for these services.
" I truly believe that I offer a strong understanding of the workforce issues in our region, along with an understanding of what it takes for people to be happy in their employment. I have been an advisor for Professional Job Seekers, Regional Businesses of all sizes, Staffing Agencies, Counselors and Advocates, Educators and Community Leaders – it has been a pleasure to serve all! I have been blessed to be a connector and relationship builder and hope to continue doing just that!"
Long-Term Employment Connections
Telephone: (507) 594-9236