Nathan Stolt, Tech Connect Plus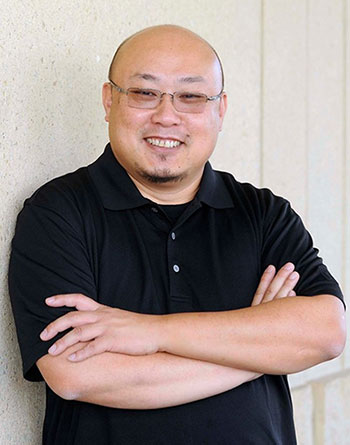 Lessons Learned Propel Local Entrepreneur
Nathan Stolt, Owner, Tech Connect Plus in North Mankato
In the 1700s the word entrepreneur entered our vocabulary, meaning adventurer. The meaning has been honed over the centuries and is now widely regarded as one who launches and runs a new business. However, entrepreneurs remain adventurers at heart. Taking on great risks based on an idea or expertise one has developed in hopes of making a profit.
Entrepreneurism can be risky business. According to the Small Business Administration, the latest data from third quarter of 2016, shows 2,998 startups in the state. (Startups are counted when business establishments hire at least one employee for the first time.) But in the same period, 2,948 small businesses closed their doors.
In this new section for Connect, we'll bring you stories of local entrepreneurs. What made them take on the risk, the adventure? Where did they go for help? And how do they plan to survive?
For Nathan Stolt, being a successful entrepreneur means knowing how to use mistakes to identify your strengths. It means asking questions of those that came before you. And it means offering a helping hand to others.
"We've been fortunate because we get to meet a lot of other small businesses of all types," says Stolt. "We get to interact with so many different types so we can start introducing them to each other which is fantastic to see. Not only does it make us feel like we're helping, but every time we see another business grow, it just helps us out. The more they succeed the more we succeed," he smiles. "because they are eventually going to need more computers."
Computers—that's where Stolt's business, Tech Connect Plus comes in. Stolt founded the company in 2012 after assisting friends and family with their technology needs in his downtime from his day job in the tech support department of a large local corporation.
"It just seemed like a good fit at that time," Stolt explains. "The economy was different, and it just felt as though the opportunity was there. I had been doing freelance for many years and  had been essentially building a good base of clients outside of work.
"I started noticing how I was trying to juggle everything. I was putting in hours at my day job and then trying to juggle with the freelance work and it was hectic. So it seemed like a good opportunity to take that leap of faith."
He started small, dipping his toes in the water from his home office. But he quickly realized, his business needed a dedicated space. So he leased a small space, a closet as he calls it, in the Greater Mankato Business Development Center on Premiere Drive. Business was brisk when Stolt learned his first lesson.
"We felt we had enough momentum and growth to move into a larger space. Then I had this great idea! I thought we were going to do a ton of refurbish. I had done all of this research and we were going to make it big in the business and do eBay and online sales," he says.
So the business moved to a location on Commerce Drive in North Mankato. Stolt bought computers on wholesale, refurbished them and put them up for sale. He says he modeled it after a similar, successful company in Golden Valley. For Tech Connect Plus though, it wasn't a good fit.
"I went in thinking 'man we are just going to hit a home run!' I had the numbers figured out and everything. But then the realization of how much it costs to get the product in came and I didn't figure out the whole labor part. So that was one of my first major learning experiences, how to be a little more realistic with our goals. On paper it looked great, it was a fantastic business plan. We had projected out to easily be able to do return on investment. But I didn't take into account what the market allows when I made all these purchases. Soon I realized maybe southern Minnesota didn't have a big market for refurbished MacBook Airs so maybe I shouldn't have bought as many as I did. Retail is just a different animal. I was not prepared for some of the differences in service work compared to retail."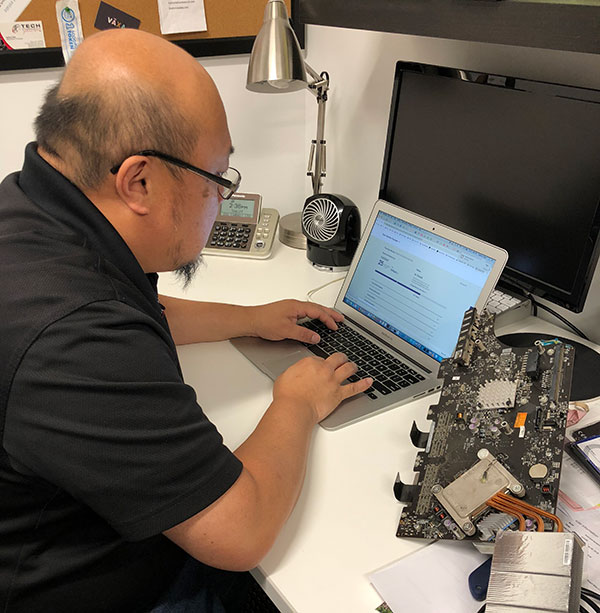 That setback, though, helped Stolt understand his strengths and gave him a clearer picture of where he needed to focus his business.
"That whole situation helped me understand that what we do best is focus on small businesses and their needs. Not that we don't do a good job with walk-in clients or consumer clients, but one definitely outweighed the other."
So with an adjustment to the business plan, Tech Connect Plus moved to a smaller space in the Profinium Place building in downtown Mankato where their target clients are small businesses.
"We basically act as their IT staff," he says. "We do everything from consulting to establishing networks. If it's technology based we can help. So if they need a new projector or if they want a touch screen or to build an app, things they are not comfortable with, they ask us."
Stolt says his advice to other entrepreneurs is to not hesitate to ask others for help.
"The smartest thing I ever did was ask a lot of questions. And don't be afraid to fail a bit. Be a little vulnerable in seeking out help from other business owners that you look up to or that you feel like you connect with. Get their insight.
"Having someone on your side that you look up to gives you confidence and you have people who are cheerleading for you."
Along with asking questions, Stolt says to not be afraid to offer some answers to others in your situation.
"Networking is fun and eventually you build up enough relationships to be able to refer people to each other," Stolt says. "People helped us. We can't give back financially sometimes but we've been able to help out several starting businesses through referrals or connecting them with people they didn't know before in services they might need like marketing or accounting.
"Don't feel hesitant to help each other out. Mankato is big in one sense, but we're still a community. People know each other and when starting out sometimes all you need is that one introduction."
THE ESSENTIALS
Tech Connect Plus
Profinium Place Building
100 Warren Street l 3rd Floor
Mankato, MN 56001
Phone:  507-720-6400
Website:  techconnectplus.com