River's Edge Grooming And Boarding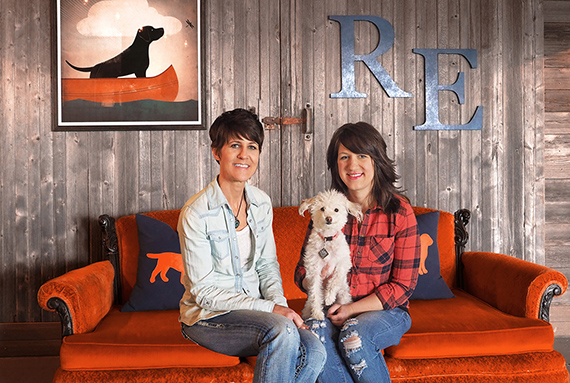 Photo: Art Sidner
New Ulm: River's Edge Grooming 
And Boarding
It was a tough four-year stretch for 45-year-old Dani Andersen from 2008-2012, a period in which she had Stage 3 ovarian cancer, fractured her spine, became separated from her husband, and divorced. All that difficulty preceded her November 1, 2014, opening of her New Ulm dog grooming and boarding business.
In a Connect Business Magazine telephone interview, she said, "I grew up in Algona, Iowa, and had a successful commercial cleaning business with my ex-husband for 20 years, and at the same time worked 15 years in a nursing home activity department and did home healthcare."
She and her husband lived on 15 acres, and on it cared for nine horses, four dogs, and two cats. In 2008, she developed cancer, and in 2011 fractured her spine. After her divorce in 2012, she met a man from New Ulm, and they eventually married in September 2014. She has been cancer free now six years.
Said Andersen, "One of my first friends in New Ulm, Deb Christiansen, has a pet daycare and boarding business, Pup's Playland. Today, we're in the same building and we're friends. She has done really well, but there are some dogs she can't (or won't) take, such as ones with special needs, older dogs, dogs that are aggressive, those with separation anxiety, shy dogs or ones that aren't spayed or neutered."
The grooming part of her business is run by Andersen's daughter, Jessica DeRoos, a certified groomer, who works half the week in New Ulm and half for a Mankato pet store.
She said, "I've always had a nurturing way and respect for all life. Having cancer helped me further understand that. At our business, I try keeping a stress-free environment. And we don't take just special needs dogs—we take all dogs." Boarding runs $20 a night, and her business offers groom and board packages.
River's Edge Grooming And Boarding
Address: 520 20th Street North
Facebook: River's Edge Boarding and Grooming
Telephone: 507-404-0460