Connect TV is produced with True Facade Pictures
Breanna Ludeman
Owner, Ideal Weigh To B – Mankato
Breanna Ludeman knows a thing or two about seizing the moment and making the most of opportunities that come your way. She also knows the value of hard work in supporting those moments and opportunities. As a wife, a mother of two, a former Mrs. Minnesota, a registered nurse, a personal trainer and a successful business owner she feels it is her calling to help others lead a healthy lifestyle. And she believes proper diet and nutrition are what can help all of us make the most of our days.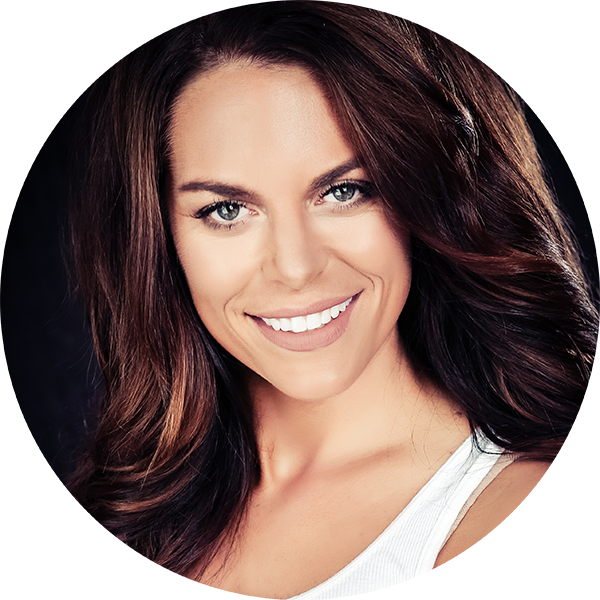 You opened Ideal Weigh To B eight years ago, and it kind of takes all of your interests and rolls them into one.
Yes, I am taking my experience as a registered nurse and personal trainer to help improve the health of our community one lifestyle at a time. Built on the foundation of a medically designed and developed weight loss protocol, our Ideal Weigh to B staff and I are a lifestyle education organization. We are trying to have a meaningful impact on the expanding obesity epidemic.
We also work closely with patients that suffer from Metabolic Disease: Hypertension, High Cholesterol, Diabetes, Hypothyroidism, and Inflammatory Disease. It is our hope to give people the tools they need to live their best lives.
I feel like when you started, you were on the front end of this type of movement, now there are so many competitors. How do you deal with that as a locally owned business?
We were! You're absolutely right – there is now a lot competition but the quality in our market varies widely. My patients see the same coaches all the time unlike a large franchise. I think what sets us apart from the others out there is that we are no longer JUST focusing on a diet, but also the lifestyle changes needed to maintain results after losing the weight. These two pillars, weight loss and lifestyle change, are the HEART of what makes us at Ideal Weigh to B unique and on the cutting edge. If there's anything I've learned in my years of practice, it's that there are no shortcuts, magic pills, wraps, shakes or radical surgeries that keep the weight off. We have a great reputation with local doctors and medical professionals in working together on difficult individual cases. What continues to drive me is when you see a person eventually get off of an entire list of medications.
Well, we've got career covered. Let's talk about all the other balls you juggle!
I am at my best when busy! You can find me volunteering my time as the Lake Crystal BASS Fishing Coach (that's right! many have NO idea that I am an avid fisher-woman.) and a 4-H leader for the last 11 years.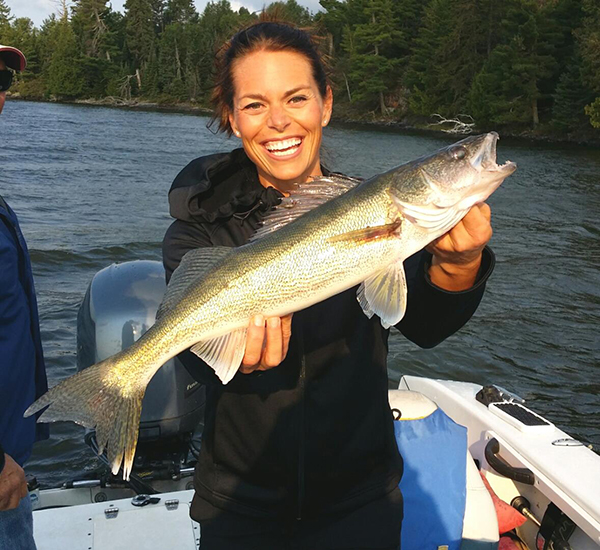 My passion for health and wellness has brought me on a personal journey of fitness competitions. I love seeing what the human body is capable of. You will also find me at the wee hours of the morning teaching classes at the Lake Crystal Rec Center as a Certified Personal Trainer and Fitness Instructor. My husband and family love it when I bring them on vacation as a traveling fitness pro too – it's a fantastic gig!
And of course, your most important job…mom and wife.
My family is my foundation. We enjoy spending time together as a family. We strongly believe in sharing moments and memories by traveling the world. We have been in the Greater Mankato Area for the last 15 years. I have been married to my husband, Sander, for 19 years. He is the secret to my success. There is almost nothing he hasn't done for me–as Mrs. Minnesota he even had to turn into a full time PR agent literally overnight! I'm mostly fortunate to have access to his business acumen. I have two sons: Sander Allen is 16 and a keeps me on my fishing game. He has a passion for all things outdoors. Camden is 14 and is all about football and wrestling so if we aren't on the lake we are in the stands cheering on the Lake Crystal Knights.
What advice to you have for other female entrepreneurs?
Use your natural skills as a woman to catapult your idea or business forward. We are great at multitasking and seeing our vision through to completion which gives us a competitive edge. To succeed you have take calculated risks and have a solid plan. So many more women have it in them to break away from what's comfortable. I also believe that when you follow your passion everything else falls into line.
Biz Brief
Ideal Weigh to B is a full service health and weight loss clinic that uses the Ideal Protein Weight Loss Method. With clinics in Mankato and Blue Earth. It is administered by a Registered Nurse and focuses on improving overall lifestyle.
Mankato Location
1400 S Riverfront Dr #200
Mankato, MN 560001
Phone: 507-387-5025
Blue Earth Location
315 South Main St.
Blue Earth, MN 56013
Phone: 507-526-2021
Website: idealweightob.com