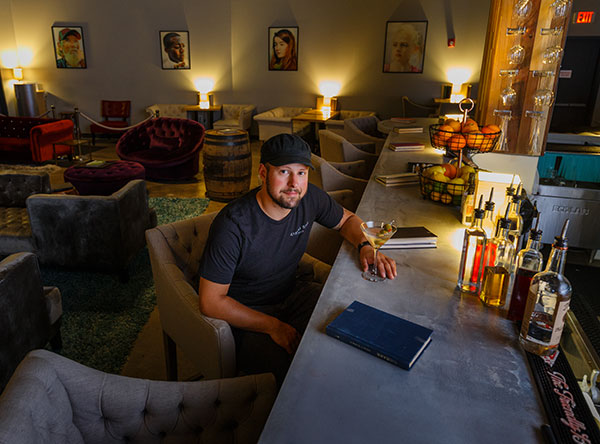 Photos: Kris Kathmann
New Ulm – The Retz 227
The city of New Ulm can boast many unique opportunities: Herman the German, The Grand Center for the Arts, Schell's Brewery and now its own speakeasy.
What is a speakeasy? According to the Urban Dictionary, Speakeasies are inspired by the hidden spots to get a drink during the Prohibition in the 1920s. Today's speakeasies are often small and almost impossible to find bars with an intimate crowd and a good time to be had for all. They are often nothing more than a nondescript door and barely, if any, signage to be seen.
Have you found the one in New Ulm?
Retz 227 is about a year old and features local craft cocktails, beer and wine. To find it, look for the purple light!
"The Retz 227 is a hard cocktail lounge that is reminiscent of a prohibition speakeasy but with a modern twist. We make all of our syrups in house (we are up to around 25). We also do not have any pop or rum of any sort, but we can make our own twist on pop with the syrups we have," says one of the owners, Aron Bode. "The exact location is a secret. Just look for the purple light in an alley in downtown New Ulm."
Aron is a chef by trade, the co-owner Eric Bode is a real estate broker/developer. They opened The Retz 227 in October of 2017.
"We opened it after traveling to different speakeasies around the country. We loved the idea of craft cocktails in a private, intimate setting. We thought it would be a great experience to bring to New Ulm," explains Aron.
Though much of the experience is being kept a secret, how they got their name is not.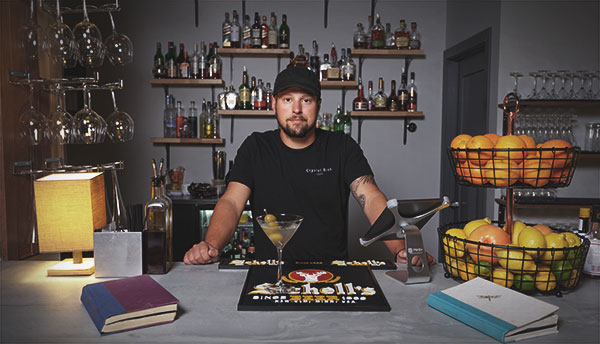 "Retz stands for the original owner of the building who was a Retzlaff. 227 stands for the numbers hit on a phone when texting BAR," says Aron.
They have had fun with the concept, but the most rewarding thing so far has been seeing the clientele clandestinely grow.
"Seeing people return and bring new people with them has been fun!"
The Retz 227
Phone:  507-276-4868
Website: theretz227.com