MN Comfort In-Home Care Services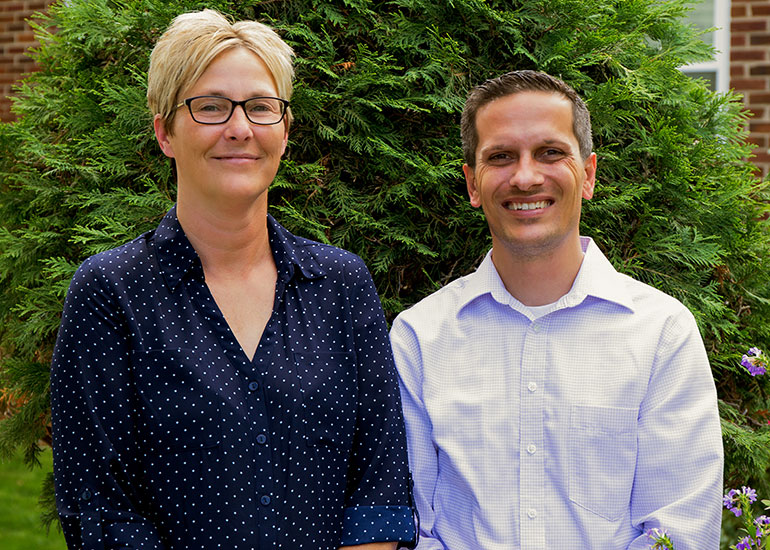 Jeremy Domeier and LeAnn Domeier (Photo by Jonathan Smith)

MN Comfort In-Home Care Services
Jeremy Domeier and LeAnn Domeier have made a life, and their careers, out of helping others. Both long time LPNs, they began to see a need not being fully met in their community: home care services to help people dealing with medical issues to be able to stay in their homes.
So the two Domeiers (who not married to each other, LeAnn's husband and Jeremy are cousins), decided to turn their combined experience and compassion for others into a business plan.
"We always talked about starting home care," explains LeAnn. "I was an LPN for many years, then recently went back to school to become an RN. Throughout the course of more college the home care idea became more appealing to us and we decided to take that challenge up earlier this year. We have been busy marketing MN Comfort In-Home Care Services since February."
MN Comfort In-Home Care is licensed by Minnesota Dept of Health with a comprehensive home care license for Brown, Nicollet, Renville, Redwood and Watonwan counties. With this licensure they are able to provide anything from medication management, wound care, IV therapy, help with ADLs (bathing, transfers, etc) shopping, laundry, doctor appointments and more.
"As with any start up business, cost has been the biggest challenge so far," she says. "The license alone is $4,200. Also, when starting a new business it takes time to gain clientele so just having patience to get it going from the ground up."
So far, she says the company is gaining traction in the communities they serve.
"We have been received well, it has been slow going," LeAnn says. "But we are here for the long haul and committed to providing excellent care for our patients and their families. We are excited! Our goals for the next year or two are to fill up our calendars and help our clients to be healthy and happy in their own homes, while keeping their independence. That is truly what it is all about."
MN Comfort In-Home Care Services
713 Maple Street Southwest, Sleepy Eye
Phone: 507-766-9783 or 507-227-2798
Web: mncomfortcare.com