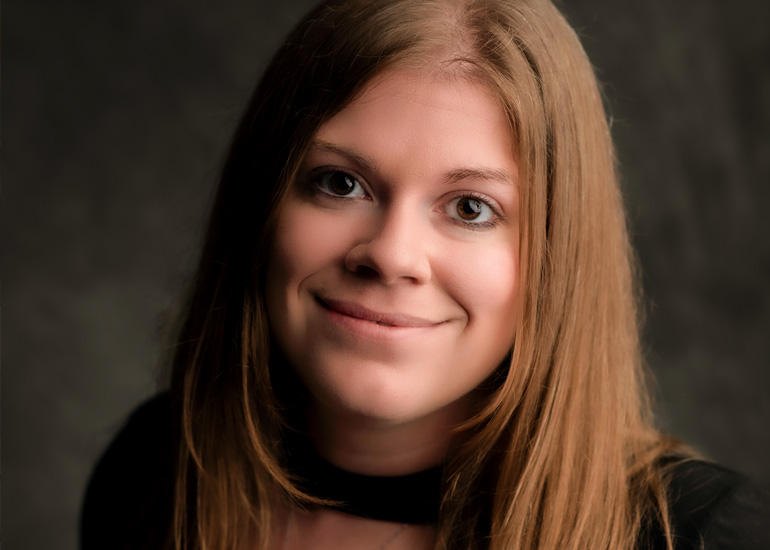 (Photo by Ashley Aukes)
Ashley Aukes is never far from a camera. Photography has been her long-time passion.
"I started doing photography when I was 14 years old. I walked in to a local studio and begged the owners to teach me everything they knew and that I'd work for free. They eventually brought me on as a paid employee where I was a second shooter and handled sports and special events. Since then, I've worked in various fields that led me to Region Nine Development Commission where I worked for five years as a communications specialist. Photography never left my side, I have always continued to do shoots alongside other things in life."
In summer of 2018, she made it official and turned her passion into a business.
"Actually, Beruck Studios was officially started in 1971 by my late grandfather, Andrew Beruck, in Pennsylvania," says Aukes. "But last year I started my own studio under his business name."
Beruck Studios specializes in headshots and business photography. Two areas, she believes, that are of utmost importance.
"The images you use in your marketing materials are important when it comes to making a first impression on customers. High quality photography is an important asset that will contribute to your overall success. A professional headshot is vital in today's market where people often times look you up online before ever meeting you in person," she says. "I also feel my business is filling a void in the photography industry locally. We have many great photographers in the area, but few that specialize in strictly headshot and business photography."
Beruck Studios is located in New Ulm, however, Aukes says she's built the studio in a way that makes it able to be a "pop-up" studio so she can go on site to almost any location.
So far, says Aukes, so good.
"I haven't had to find another job yet, so that is a good sign! My business has taken me into a lot of fun places like the top of buildings, operating rooms and construction sites," she says. "The support of my community has been outstanding!"
Beruck Studios
Phone: 507-276-5897
Web: beruckstudios.com
Facebook: Beruck Studios