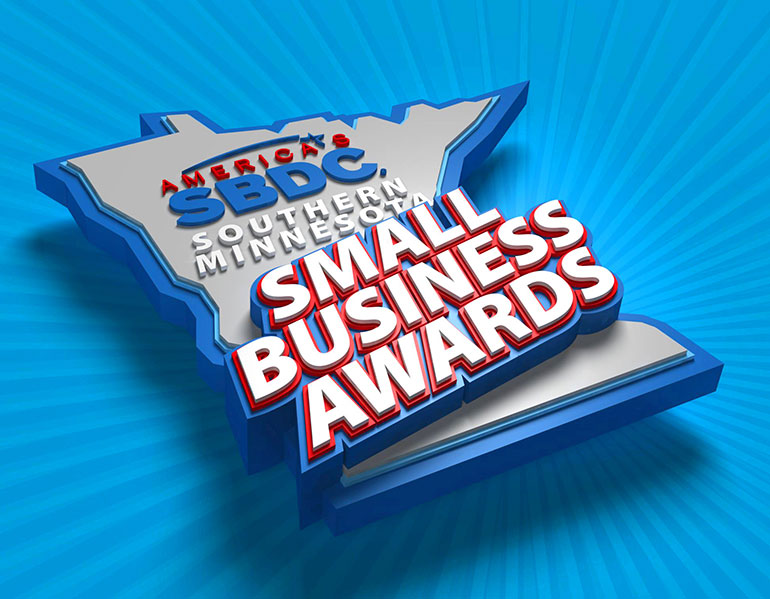 Most of us love supporting a small business, especially when it's owned by family, friends or people we know. Now, you can take your support one step further, helping to celebrate the small businesses that make this region so dynamic. This is your chance to nominate a local legend.
American business is overwhelmingly small business. From storefront shops that anchor downtowns to high-tech industries to large-scale retail and service businesses to e-commerce, small businesses are the backbone of our economy. In the U.S., 28 million small businesses create nearly two out of three jobs in our nation's economy; they provide jobs, spur economic growth and support local communities.
While these are national numbers, our region certainly reflects the same picture. In an effort to bring these stories to the forefront, the Small Business Development Center (SBDC) and Connect Business Magazine are jointly bringing you the Southern Minnesota Small Business Awards. The awards celebrate the contribution businesses make in terms of employment and economic prosperity, as well as fostering a stronger and more vibrant region. The profile of the awards is increasing year after year.
Nominations are now open. Anyone can submit a nomination, and businesses are encouraged to self-nominate.
Here's the thing:
It's not all about the win. These awards are a chance to showcase areas of distinction and highlight examples of innovation, creativity, leadership, and positive impact happening right here in our region. In addition, the application process provides a platform for business owners to reflect on business practices and improve future performance.
There are several award categories. Encore Entrepreneur will be awarded to someone who started their business after age 50. The Family-Owned Small Business award is for a business that has been passed from one generation to another. The Minority-Owned Small Business award will go to a business that is at least 51% owned and controlled by a minority person. The Veteran-Owned Small Business category is for a business that is at least 51% owned and controlled by a veteran, active-duty service member, reservist/National Guard member, or spouse of one of these. Women-Owned Small Business must be at least 51% owned and controlled by one or more women, and the Young Entrepreneur distinction will go to a majority owner who will not have reached the age of 30 by May 1, 2020.
As you can see, these awards run the gamut and will truly highlight the diversity of our business community. There are some general criteria to keep in mind. The business size must be 500 employees or less. The business must be located in Southern Minnesota within these counties: Blue Earth, Brown, Cottonwood, Faribault, Jackson, Le Sueur, Lyon, Martin, Nicollet, Redwood, Sibley, Waseca, Watonwan. The business must have a three-year track record; a Family-Owned Small Business must have a 15-year track record. The primary nominee must own the business; however, the primary nominee does not have to be the sole owner. All nominees must be residents of the United States. Any business owned and operated by the nominee must comply with federal civil rights laws.
"Small businesses are the heart of our economy," says Julie Nelson, associate regional director of the SBDC. "The awards will give businesses the chance to celebrate their outstanding hard work and success, and to showcase what the most successful small businesses are doing right as a model for others to learn from. I continue to be impressed with the quality, enthusiasm, and passion of the businesses that enter these awards."
The annual awards luncheon will be held during National Small Business Week on Tuesday, May 5, 2020, at the Centennial Student Union, Minnesota State University, Mankato.
Event sponsorship opportunities are also available now – contact Nelson at 507-389-8875 or julie.nelson@mnsu.edu.
Are you proud and passionate about your business? Then help us showcase you and those around you. Nominate today!
The scoop:
Award recipients will be chosen by a panel consisting of SBDC and Connect Business Magazine staff.
Award recipients will be profiled in the May 2020 issue of Connect Business Magazine.
The nomination application, complete instructions and previous award recipients are available on the SBDC website at myminnesotabusiness.com/about/small-business-awards/
The deadline for nominations is Feb. 7, 2020.
NOTE: Some financial information is required to assess the health and performance of the business. This data is strictly confidential and used only for the evaluation process.