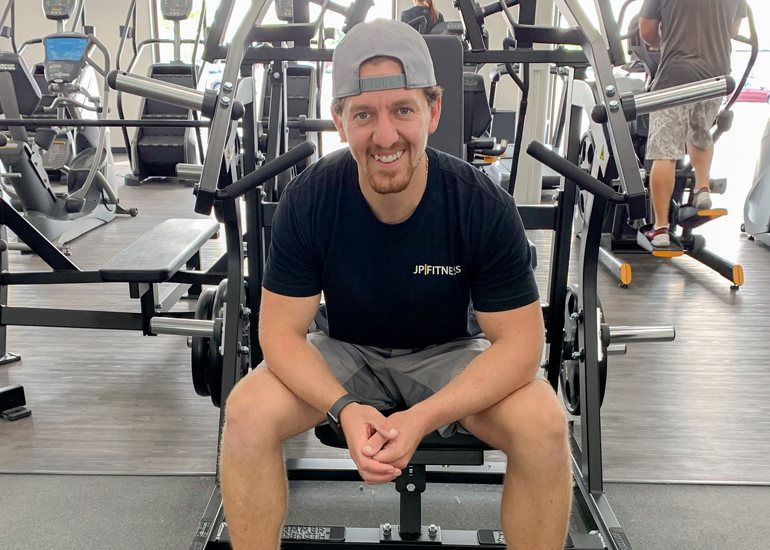 Out of college at the University of Minnesota, Pemberton native Jon Jamieson had not only a passion for personal training, but a passion to establish his own brand in the field and break the mold of what a gym could be in a city like Mankato. He took a few years to develop his skills and learn about the business end of the industry as an assistant manager at a Lifetime Fitness in the Twin Cities. He was enjoying it, but he met a woman, who would eventually become his wife, in Mankato and commuting from Mankato to the Twin Cities was wearing on him. He started thinking, it might be time to go out on his own. He started JP Fitness out of his garage in April 2016. In January 2017 he moved into the Graif Building in downtown Mankato. Now he has moved, once again, to be an anchor of the Madison East Mall.
"I thought the Mankato market was missing something like this. Even with all the low-cost gyms, a lot of people fall through the cracks because they sign up at a low cost but then never use it. We do tend to be more expensive because you are paying for training sessions, paying for people's time while you are here. But it allows you to get in here, learn the proper way to exercise, and just feel comfortable in a gym. So many come here because they are intimidated in bigger gyms. JP's is in between so people feel comfortable here. That's what I was counting on would attract more and more clients."
His intuition was spot on, with steady growth he was able to expand into the larger location at Madison East Mall, increasing in size from 2,800 square feet to 6,500 square feet.
His new location boasts not only more space and equipment, but also new dressing rooms, complete with saunas.
"JP Fitness was designed to show people that there are places in this industry that truly want to help them improve their health and succeed with their fitness goals."
JP Fitness
1400 Madison Avenue, Suite 50
Phone: (507) 594-9550
Web: jpfitnessmn.com
Photo by Jonathan Smith