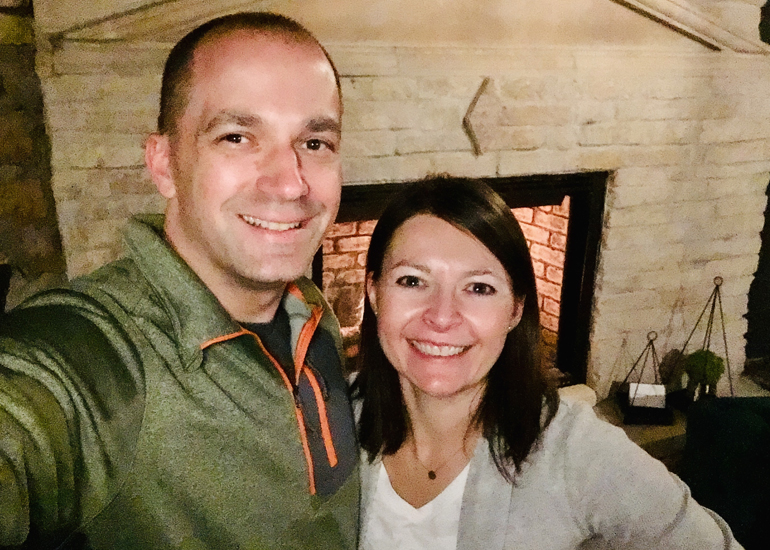 New entrepreuers, Jeremy and Carrie Sharp, did a major pivot in 2020. 
"Formerly known as Trio Coffee, Wine & Ale House, we decided to rebrand and change our name now to Trio Wine Café. We used the closure due to COVID as an opportunity to look at our original business model and decided to try and bring it back to our original plan. For us, this meant making a lot of decisions that would really be a huge change for our customers. The largest shift has been in our hours of operation. Formerly we were open for breakfast, lunch and dinner, and this model just didn't work with our wine café model and it was very food-based. While we were very popular at lunch and fairly decent traffic for breakfast, our focus was not on our drinks and definitely not on wine. When we reopened and in pairing with the rebrand and name change, we changed our hours to Wednesday through Saturday from 4 p.m. to 9 p.m. Saturday breakfast and lunch were attempted for a couple months but Waseca has so many great breakfast options in town that we decided to give that up after much consideration," explains Carrie Sharp.
It's a pivot that is working out for the couple. 
"Honestly, it took a bit of time for the changes to catch on but gradually, we're seeing a lot of our customers returning and enjoying our new hours and the changes. What's been truly amazing is seeing new customers coming from Owatonna, Mankato and some of our other area communities! It's so cool to have people drive to see us because they heard about us and want to check us out. Truly the changes have allowed us to bring our focus in on wine and creating an atmosphere where people want to come in and relax and just enjoy each other's company. With the focus on wine, we've added in craft cocktails and a really fun martini menu and most recently we're working on our bourbon selection," says Sharp. 
While shortening hours, the duo expanded their space. 
"The lower level of the State & Elm Building has been named the Arlington Club. Once we bought the building and learned about the history of the basement, the name just fit and we'd been waiting two years to finally be able to expand into the space. It worked out perfectly to initially use it for overflow seating and allows us to continue on with the same number of customers but really works for social distancing since we are at 50% capacity and the basement is roughly the same square footage as the main level. We're working hard at creating a very quiet and intimate atmosphere in the Arlington Room and expanding our soft seating options. Right now, the fireplace seating area is a huge favorite and with the shift in the weather, we see that continuing," she says. 
---
ESSENTIALS
Trio Wine Cafe
100 North State Street, Suite 101
Phone: (507) 835-9186
Web: triowaseca.com
Facebook: Trio Wine Cafe
Photo Submitted