Inspire Health & Wellness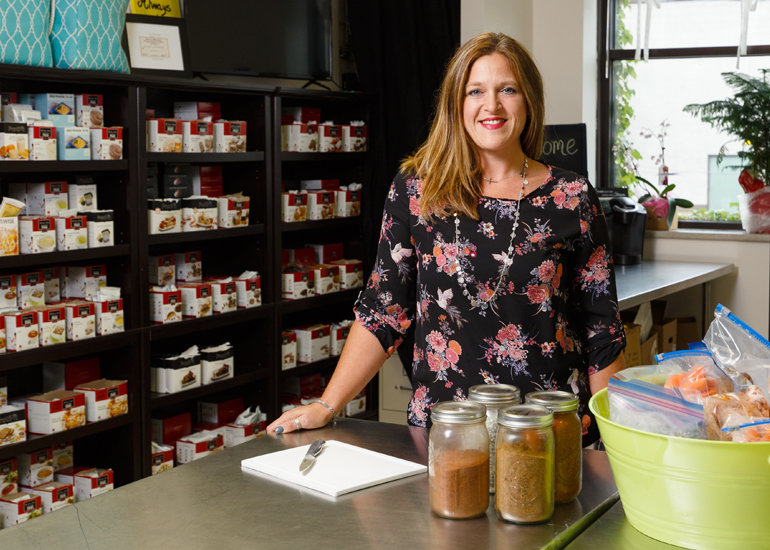 Like so many others, business woman Tina McClain had to pivot when COVID-19 hit in March.
McClain opened Inspire Health & Wellness in downtown Mankato five years ago, but due to COVID restrictions, she moved her popular cooking and meal prep classes online. "People are actually doing Zoom classes now, so I prep everything. I deliver it to the houses or the house of the host and we Zoom meet. Everyone can have their own drink and we have neat aprons and do some fun stuff, so it's been fun doing those too," McClain says.
Another pivot during COVID was taking her cooking show, of sorts, on the road.
"I have a dual license in the state of Minnesota to prep my meals at a local commercial kitchen, and then I store my meals in my local commercial trailer, so I can sell right out of there," McClain says. "I have some different pop-ups planned for different towns around the area, and I'm getting going and restructuring from that point, much like how everyone is working their business to make it work right now."
Working out of her home office, for now, McClain has plans to build her own facility on her hobby farm just outside of Pemberton.
"It will be a commercial kitchen with a full classroom. It will also have some amazing features like picnic tables for people to come out for a peaceful, well-being, calming effect. If there is anything this year has taught me, it is not just balance with what you eat, but it's about the emotional part of everything, too. I always hand out my balance wheel to everybody. If we don't learn to find balance and peace, we aren't going to be successful in changing our eating habits."
One thing that hasn't changed, though, is McClain's passion for the business, a tribute to lessons she learned in her own weight loss journey.
"I wanted to be able to do more one-on-one coaching with people to help people learn about emotional eating and healthy eating combined," she says.
---
The Essentials
Inspire Health & Wellness
15612 631st Avenue
Pemberton, MN 56078
Phone: (507) 381-5948
Web: inspirehealthcoach.us
Facebook: Inspire Health & Wellness
Photo by Kris Kathmann