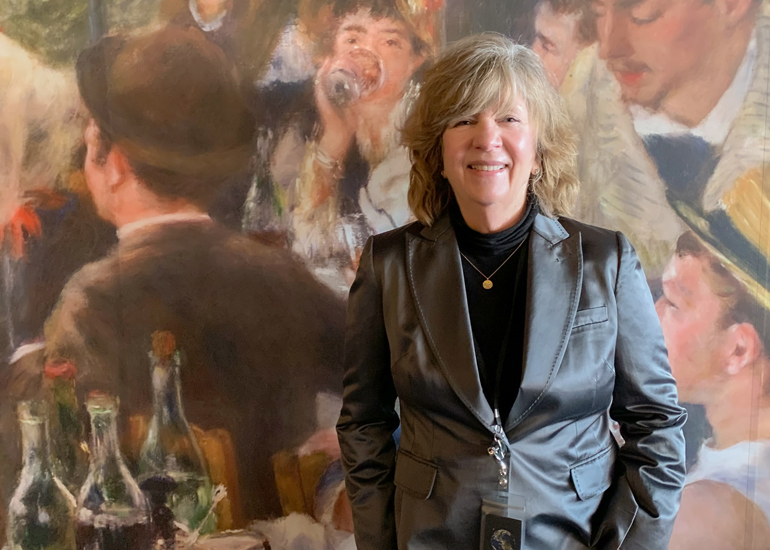 A unique, new dining experience is now open in Mankato, meant to take your tastebuds on a tour of the world. The Blue Boat's menu is inspired by Dan Buettner and National Geographic's work 15 years ago that identified blue zones around the world. These blue zones were where people lived the longest, by studying their environment, lifestyles and diet. The Blue Boat basically offers food and recipes that are considered longevity foods, with featured recipes from the blue zone they are highlighting at the time. The Blue Boat will spend two months in each zone. It initially docked in Costa Rica, before moving on to Italy.
The food is only part of the journey.
"The Blue Boat is a gallery/retail and café," explains owner Julie Johnson Fahrforth. "We highlight artists and musicians from the area – and one could call The Blue Boat an arts bar."
The Blue Boat is located in the former New Bohemia space in the downtown mall.
"The Blue Boat is a metaphor for the earth and I just wanted to keep it that theme about going around the world. I'm passionate about the arts, music and good food. Things that are good for you. Things that inspire you," says Fahrforth.
It really is a journey around the world, filling all of your senses with whatever area they are "docked in" at the time. "We are going around the world to the five blue zone areas," says Fahforth. "From Mankato you can get immersed in the food, art and culture of the area right here at The Blue Boat."
The Essentials
The Blue Boat
12 Civic Center Plaza, Suite 1710
Mankato, MN 56001
Phone: (507) 720-0462
Website: blueboat.earth
Facebook: The Blue Boat
Photo by Jonathan Smith