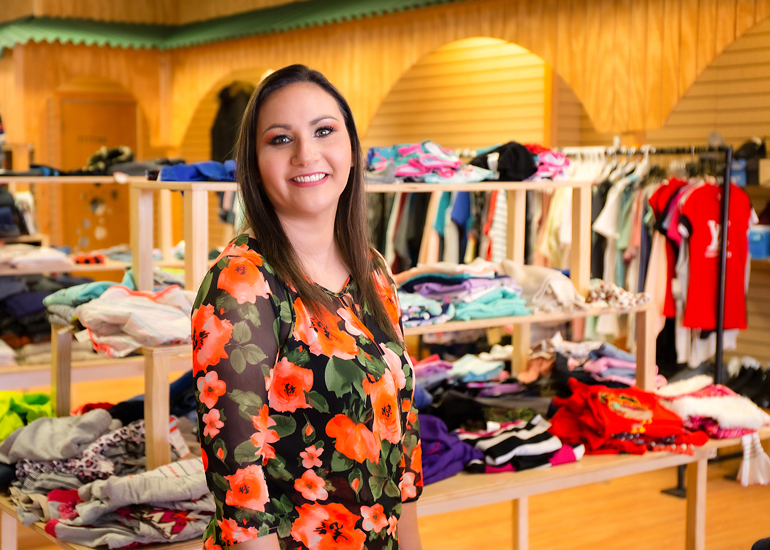 When Monica Delgado-Garcia arrived in St. James, she didn't have much – only a dream of a better life and a determination to make her own fortune in the world.
She moved one step closer to realizing that dream when she opened the Cedel Store in October 2020. The store, which is in downtown St. James, offers clothing, shoes, makeup, and accessories for the entire family.
"We have great goods at great prices so people will come back," Delgado-Garcia said.
Delgado-Garcia is originally from Durango, Mexico. She immigrated to the United States when she was 20 years old to escape a bad relationship and find a fresh start. In 2011, she moved to St. James to live with her brother. She was granted a work visa for victims of domestic violence and got to work.
"I don't want anybody to say I'm living here for free," Delgado-Garcia said. "I came here for a better future. I just want to earn the bread that I put on my table every day."
Delgado has been employed by Tony Downs Foods since 2016, but she knew she needed to do more if she wanted to retire someday. She and her boyfriend, Humberto Cedillo, decided to start a business of their own.
"We have to do something to improve our future," Delgado-Garcia said. "We thought about a restaurant, but I cook because I need to, not because I like it."
When she saw some Facebook and YouTube videos on how to start a clothing business, she knew she'd found the right idea.
"We started doing sales outside of our house," Delgado-Garcia said. "That was working good, but winter was coming. So, we rented a space on First Avenue and opened the doors of our store on Oct. 31, 2020."
The Cedel Store's name is a combination of Cedillo and Delgado-Garcia's last names. It reflects their joint investment in the store.
"The store is in my name, but we are 50-50," Delgado-Garcia said. "He works at the store, he helps with all the labeling, and he made all the tables for me."
The store is open seven days a week. Both Cedillo and Delgado-Garcia continue to work at their regular jobs, running the store in their free time with the help of family and friends.
"I'm learning I can do more than I thought I could," Delgado-Garcia said.
The Essentials
Cedel Store
510 1st Ave. South
St. James, MN 56031
Phone: (507) 375-3174
Facebook: Cedel Store
Photo by Jonathan Smith