Staying Ahead Of The Changes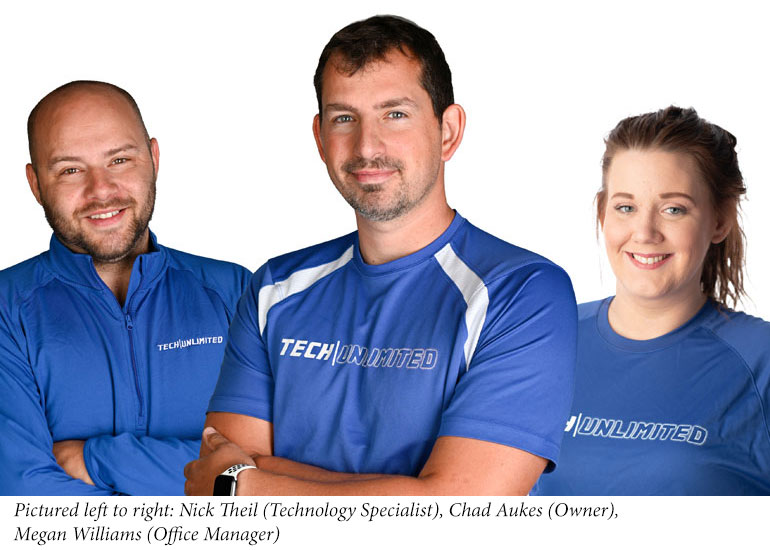 Chad Aukes understands all too well how a glitch in your home or business technology, whether it be computers, tablets, phones or other devices, can cost you greatly in time, treasure and talent.
"Things change so quickly in this industry, it's hard for people to keep up if it is not their main focus," says Chad Aukes, owner of Tech Unlimited. "I saw people needing help and knew I could fill that need."
With 15 years of experience in the IT industry, Aukes set out on a mission to make sure his neighbors could get their technology issues resolved quickly and affordably.
"With my experience, I knew I could help others," says Aukes. "So I started Tech Unlimited in August of 2016. We can help with all sorts of technical questions (and) computer, tablet and phone repair. We install camera systems. We even have a laser engraver for those one-of-a-kind items."
He went out on his own because he understood that when people or businesses have IT issues, they can become vulnerable. Aukes wanted to help by making sure issues were resolved fairly.
"I know when people are down with IT, it impacts everything," he says. "I just want to provide technical services for reasonable prices and be able to do it my way. My way is fair, quick and thorough."
His way also adds a bit of a personal touch; in fact, he is often referred to as the neighborhood tech guy. Community is important to Aukes, and he says he is grateful for its support and his loyal customers.
"We are a local, family-owned business with a big heart. You can trust us," he says. "I live here, so making sure I work with integrity is very important to me. We truly treat our customers like family."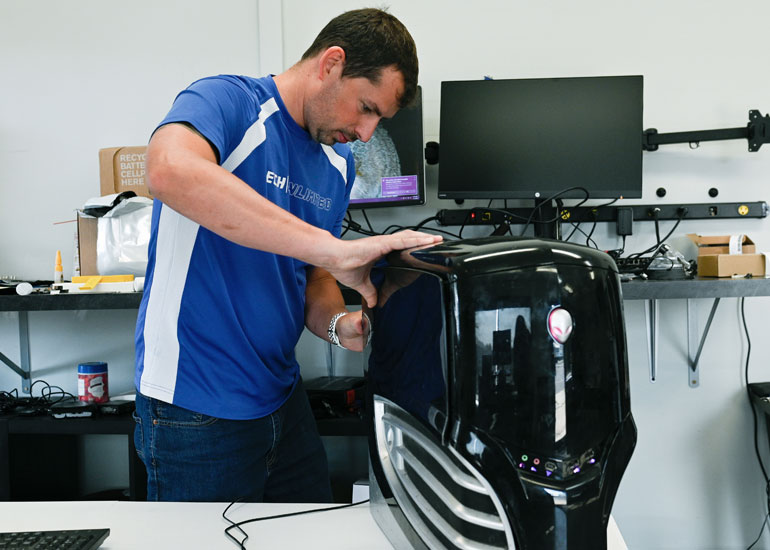 Tech Unlimited services all brands of desktop computers and laptops, as well as tablets, screens, phones and other electronic devices in New Ulm and the surrounding areas. Its customers include both residential and business clients.
"No problem is too big or too small," says Aukes. "I like the challenge of figuring out what the problem is, and I like seeing relief on the faces when I can offer an affordable solution."
For more information on Tech Unlimited, visit techunlimitedllc.com or call (507) 276-5059.
---
The Essentials
Tech Unlimited
1326 S. Broadway
New Ulm, MN 56073
Phone: (507) 276-5059
Website: techunlimitedllc.com
Submitted photos