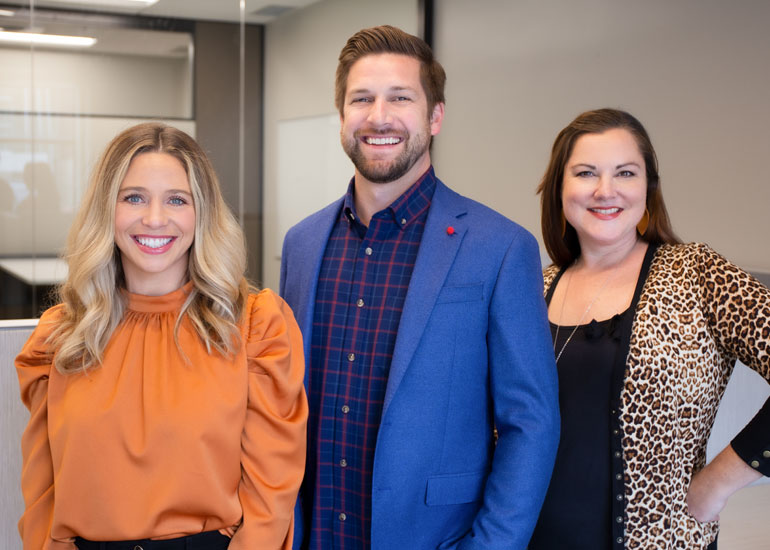 Mary Kaus, Account Executive; Dan White, Director of Sales-Furniture; Becca Roberson, Sales Coordinator.
iSpace Opens State-of-the-Art Showroom in Mankato
Let's face it, these days "work" spaces are so much more than just a place to get work done. That's important, yes, but those spaces are also used to engage others, to learn, even to relax. Where these spaces may be found has also changed.
Work may be in a traditional office space, a co-working lounge or even in one's home. iSpace Environments has also reimagined itself, bringing its integrated solutions of architectural products, furniture, technology and professional services to a state-of-the-art showroom in downtown Mankato.
"We excel at shaping environments that inspire, enable and empower individuals through imaginative, intelligent and intuitive solutions," says Dan White, who serves as director of sales for furniture and architectural products. He is just one member of a customer-focused team of talented enthusiasts with one mission: create the best space, the best environment, according to each individual client's needs.
"It starts with getting to know our clients, understanding the goals they want to achieve, and providing solutions that will get them there," says White. "People can buy office furniture anywhere. But we focus our energy on the whole experience. We want to show people how we can improve their whole environment; it goes beyond furniture."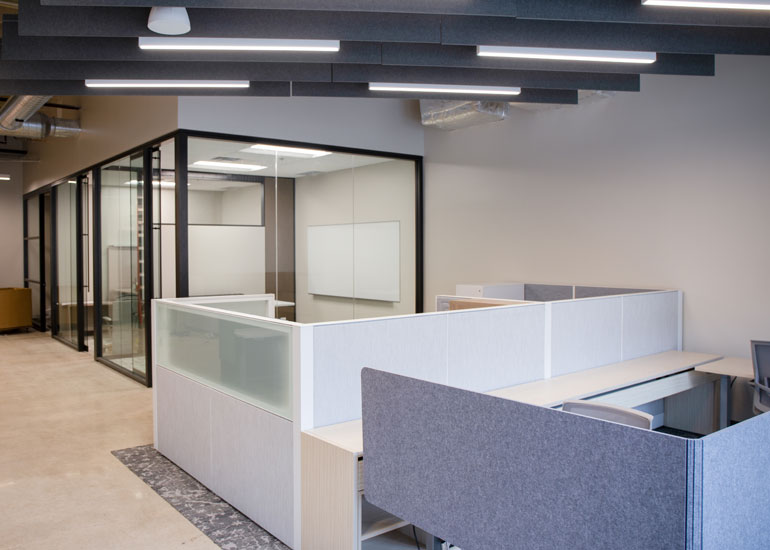 iSpace Environments follows a three-phase approach to the customer relationship. The first phase is discovery. The team takes the time to discover the unique details about your company. Then they research and design the best solutions.
Third, they effectively deliver the project while aiming to exceed your expectations. Moreover, iSpace will repeat the process with you to support your company's evolution into the future.
It's an approach iSpace brought to the Mankato market in 2016. White was tapped to lead the charge in the company's first out-state location – a location the company is investing time and resources in, most notably beefing up staff and creating a beautiful showroom in the downtown Graif Building.
"This showroom is a great example of all we have to offer," says White. "It's in the heart of the City Center because being involved in the community, supporting our local partners, it's all a part of the big picture for iSpace and one reason we've been so successful in this market."
The new showroom will open in November. Make an appointment to schedule a tour or meet with the iSpace team.
The Essentials
iSpace Environments Inc.
5 Civic Center Plaza
Mankato, MN 56001
Website: ispaceenvironments.com
Facebook: @iSpaceEnvironments
Photography by Jonathan Smith