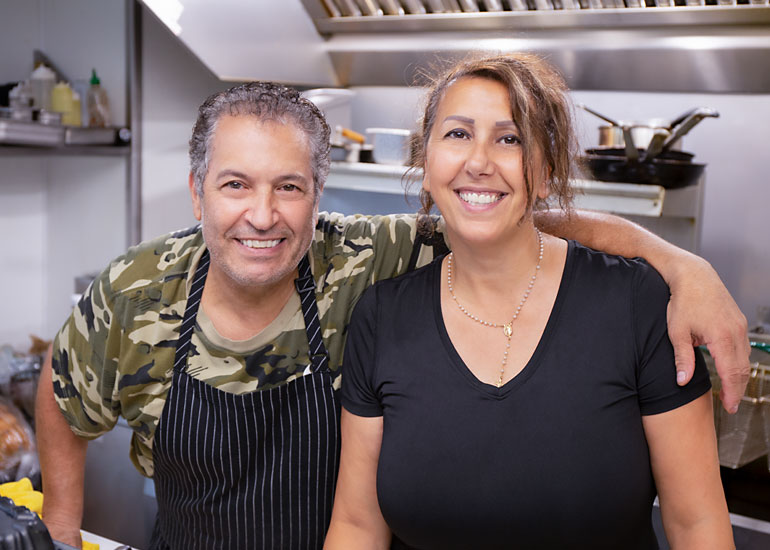 The quote over the entrance to Sadaka's Deli says it all: "When you're here, you're family."
Sadaka's Deli is owned and operated by brother-and-sister team Milad Sadaka and Souraya Sadaka. They delight in preparing simple, fresh foods, often dedicating their daily specials to special requests from their customers.
"The fun part is when people ask: 'Oh do you have this kind of food?' We say no, but we'll put it on our specials list for you next week," Milad Sadaka said. "Our specials are open so everybody can tell us what they need, and we can make it happen."
"Today, our special was chicken sliders with soup and watermelon for $8.99. We try to keep the prices under control to go with everybody's budget," Souraya Sadaka said. "We want everybody to come here and enjoy what we have to give."
Sadaka's Deli is located in the Madison East Center in Mankato. It's open for breakfast and lunch Monday through Friday, serving hot and cold sandwiches, soups and salads. Many of its customers work in or around the Madison East Center and are lured to the deli by the wonderful smells emanating from the kitchen.
"The soup is homemade. The sauces are homemade. We make everything from scratch," Milad Sadaka said. "We make just enough for that day."
The Sadakas have been feeding hungry Mankato diners ever since their family immigrated from Lebanon over three decades ago. Souraya Sadaka moved to Mankato in 1984, and Milad Sadaka arrived in 1987.
"Oh, it's a beautiful story. My entire family came here. There are seven of us," Souraya Sadaka said. "We all worked together at my brother Charley's Restaurant for a long time."
Charley Sadaka died in 2015, and his namesake restaurant closed when the pandemic hit. But Milad Sadaka and Souraya Sadaka weren't content to stay on the sidelines. Instead, they decided to capitalize on their experience, opening Sadaka's Deli in December 2020. They also use the deli as a home base for their catering business.
The Essentials
Sadaka's Deli
1400 Madison Ave., Suite 626
Phone: (507) 779-7191
Facebook: @sadakadeli
Photo by Jonathan Smith