Provides Much-Needed Entertainment Space for Marshall
The Red Baron Arena & Expo in Marshall may be in full hockey mode right now, but thanks to a busy five years since opening its doors, it's proving itself to be anything but just a hockey rink.
Visit Marshall director Cassi Weiss, along with communication coordinator Adri DeBoer, facilitates the use of the space which has seen, on average, 19 large events (renting of the Expo Floor) during the event season of March through October.
"We can host everything from weddings and home shows to craft shows, concerts, hockey games and meetings," Weiss said. "I like to call the arena a blank space to make it your own."
With enough room to host a wedding for 800 guests or a concert for 1,300 partygoers, the Red Baron Arena is situated off of Highway 23 in Marshall. It is a one-of-a-kind facility in this area, which adds to its popularity, Weiss said.
"Before the Red Baron, we didn't have a space that could fit more than 400 people for a wedding or a banquet; that's why we built it," she said. "We also needed a new hockey rink with an additional sheet of ice. It just made sense to combine spaces. We were just trying to provide a new space that we didn't have here."
With a downstairs meeting room that has the capability to be split into two separate meeting rooms, the Red Baron also offers the Vast Club Room that overlooks the Reinhart Rink/expo floor. The entire space is equipped with electrical hookups in the ceiling and floors, white boards, ceiling projectors and access to a 24-by-14-foot Daktronic's videoboard.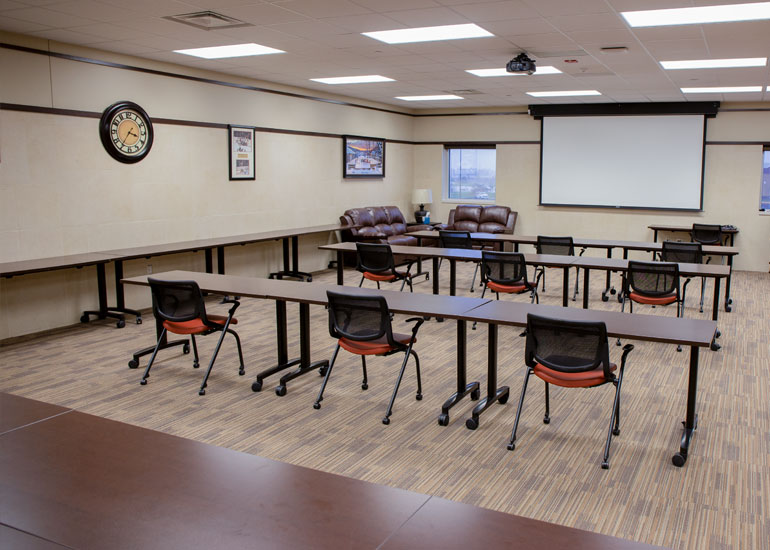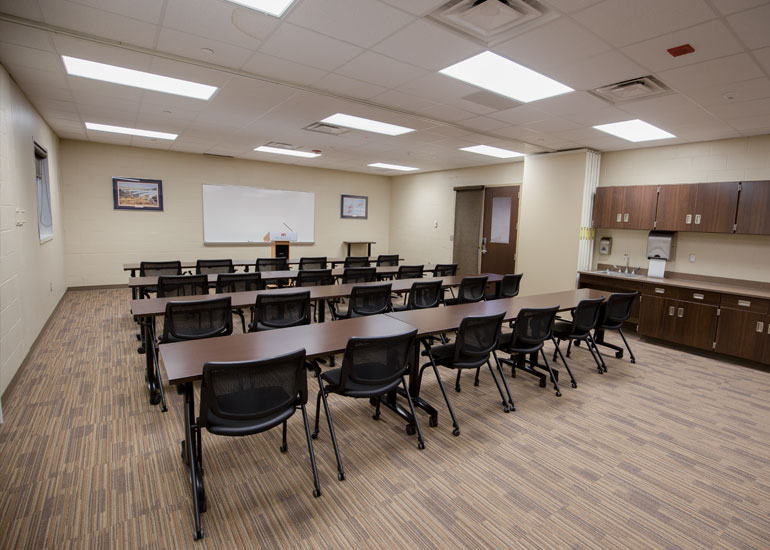 "I think what we can do with the space we have is pretty incredible," Weiss said. "What we can do with the video cameras and microphones is the best part of our facility. Marshall is a regional hub in the area, so to offer a location like this to individuals an hour around us is a huge selling point."
"Since opening five years ago, word of mouth marketing has led to most events at the facility," Weiss said. Getting people through the door to check out all that the Red Baron offers has worked in their favor.
"We really have just been trying to get people coming in the doors to see the space," she said. "As more people have come in, more people have been realizing that, 'Wow, I could really host a wedding or work event here.' We really have just been trying to get as many people coming to events as possible – that's how most leads came. What's worked the best is people sharing their experiences when they visited."
Events at the Red Baron have been filling up fast and include hosted games by the NAHL Fairbanks Ice Dogs, along with four upcoming hockey tournaments. The addition of the second sheet of ice, which has largely increased the footprint of the arena and expo area, has been a big economic booster for the City of Marshall, Weiss said.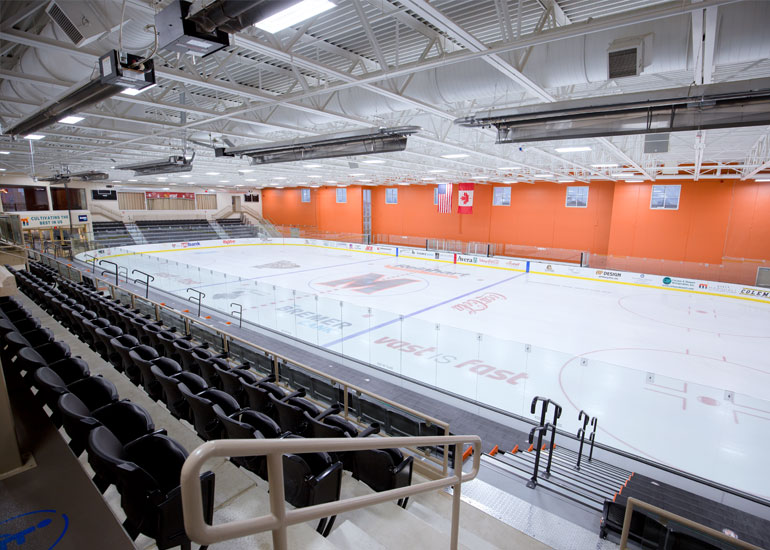 "Every tournament we host fills up because of the capacity to host 16 teams at a time," she said. "From an event side, when we host weddings and such, that means people are staying in town. Every wedding probably fills up at least 100-150 hotel rooms. Even if people aren't staying in one of our hotels, they're likely filling up with gas, eating at our restaurants or shopping downtown. The Red Baron has helped immensely with getting people to come to Marshall."
Weiss said she's looking forward to the future of the Red Baron Arena & Expo and hopes that people have begun to see the building's offering as more than just a hockey rink. She has been busy filling up the calendar with a multitude of events for 2022, including World Fest, which will be hosted by Southwest Minnesota State University.
---
Visit Marshall
1651 Victory Drive
Marshall, MN 56258
Phone: (507) 537-1865
Website: redbaronarena.com
Submitted photo