CURRENT ISSUE: March 2014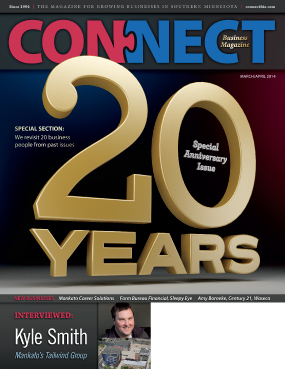 20 Years – Special Anniversary Section
For new and old readers alike, this special 20-year edition is our unique way of retelling the established story of where we have been and what we have done. But really it's more about you. Southern Minnesota has hundreds of incredible people that have grown businesses here and our 20-year mission has been to shine a spotlight on some of them.
(Comments: 0)
Read & Comment >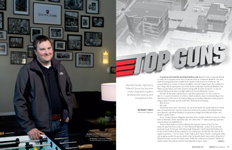 Kyle Smith, Tailwind Group
Loquacious and mentally quick Kyle Smith is only 34 and at such a young age already co-owns the in-progress seven-story Profinium Place in Downtown Mankato, a 60-unit student housing apartment complex in Rochester, retail projects in Owatonna, two General Nutrition Centers, 65-house RentMSU, …
(Comments: 0)
Read & Comment >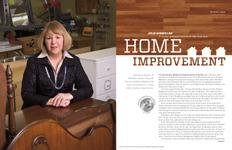 Julie Schmillen
Our second place finisher for Business Person of the Year, Julie Schmillen, executive director of Habitat for Humanity South Central Minnesota, grew up in St. James, Minnesota, and spent her early years learning to work and serving others. Her father and uncle owned Schmidt's Bakery, a special stop for serious sugarphiles pining for deep-fried doughnuts, delicious desserts, and doughy breads. She began working for the family small business about age 11.
(Comments: 0)
Read & Comment >
20-Year Celebration!
With this issue, Connect Business Magazine marks 20 years in business. In the inaugural March 1994 issue, Publisher Jeff Irish said, "If we do our job well, the information contained within the pages of this magazine will strengthen your own local business connections and provide tangible benefits to your organization."
(Comments: 0)
Read & Comment >
Hot Startz! features very new or reformed businesses in our reading area. Contact us to be considered.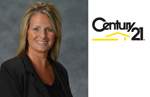 Amy Borneke
Amy Borneke has lived in Waseca her entire life. At 41, in August 2013, she earned her real estate license and began with Century 21 First Choice.
(Comments: 0)
Read & Comment >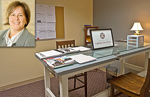 Mankato Career Solutions
In November 2013, 44-year-old Mary Beth Sinclair began Mankato Career Solutions at 515 North Riverfront Drive.
(Comments: 0)
Read & Comment >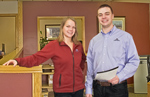 Farm Bureau Financial Services
Sister and brother team Randi and Mike Wise, ages 26 and 33, respectively, became Farm Bureau Financial Services agents at 135 Main Street West in October 2013.
(Comments: 0)
Read & Comment >
OFF-THE-CUFF
This issue marks our 20th anniversary profiling southern Minnesota's most interesting business decision makers. What a perfect opportunity to give a shout-out to Enventis and Manpower, businesses that have advertised (pgs. 3 and 51, respectively) with us every issue since March 1994.
(Comments: 0)
Read & Comment >