CURRENT ISSUE: April 2015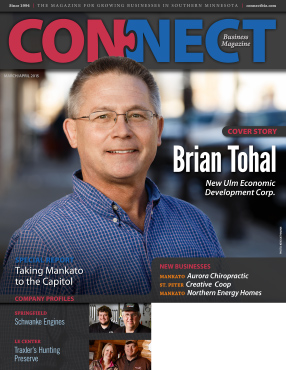 Brian Tohal
Brian Tohal has a lot on his plate. As coordinator for the New Ulm Economic Development Corporation, he's in charge of bringing new business to the city while cultivating the businesses that are already there.
(Comments: 1)
Read & Comment >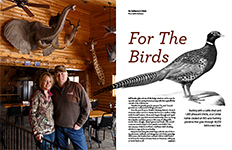 Traxler's Hunting Preserve
Jeff Traxler glanced out of the lodge window and his eyes lit up as he saw two young hunters posing with their grandfather outside of the Club House. "Families frequently pose for pictures," he said, "several generations, each person holding a pheasant."
(Comments: 1)
Read & Comment >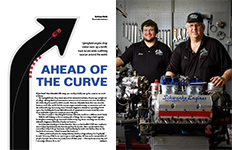 Schwanke Engines
If you heard Tim Schwanke's life story, you would probably sum up his career in one word: evolution. The Springfield auto shop owner entered the automotive industry 36 years ago straight out of college, offering diesel and transmission services to local customers out of an old Oldsmobile dealer shop he rented for $200 a month.
(Comments: 0)
Read & Comment >
The Value of Relationships
A lot of factors go into running a successful business: business smarts, organization, the ability to look ahead and prepare for future trends. But beyond the nuts and bolts of every success story, there's one common denominator: relationships.
(Comments: 1)
Read & Comment >
Hot Startz! features very new or reformed businesses in our reading area. Contact us to be considered.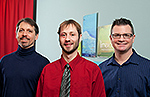 Creative Coop
When Rob Lawson decided to start his own business, he discovered that one of the trickiest parts was finding affordable office space.
(Comments: 1)
Read & Comment >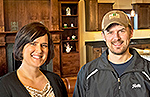 Northern Energy Homes
Melissa Orthun and her brother Michael Stenzel know something about houses. Their grandfather, Walter, and his brother, Charlie, were prominent home builders in the Mankato area from the 1960s to 1980s…
(Comments: 0)
Read & Comment >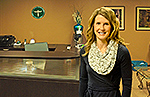 Aurora Chiropractic
Jennifer Stuvek always knew she wanted to be a doctor, but it was her first job at the Fairbanks Chiropractic Clinic that led her into the field of chiropractic.
(Comments: 0)
Read & Comment >