CURRENT ISSUE: May 2013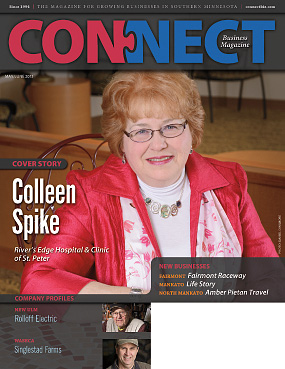 Colleen Spike
After retiring later this year as CEO of 185-employee, St. Peter-headquartered River's Edge Hospital & Clinic, 62-year-old Colleen Spike most probably will reside in St. Peter and become more active in community life as a volunteer. In part, she will drive elderly residents to physician appointments. Hers will be a humble grand finale to an eventful 16-year work career here.
(Comments: 2)
Read & Comment >
Singlestad Farms
As for farm size, Singlestad Farms isn't the region's biggest. Scott Singlestad farms 700 acres of corn and soybeans, a spread that won't get many people excited in terms of size. However, the 54-year-old Wasecan does have a great deal of influence in our region and beyond.
(Comments: 0)
Read & Comment >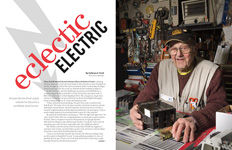 Rolloff Electric
Elmer Rolloff wended his way between tables and shelves of boxes containing electrical items most of us have never heard of. He perched on a stool. Toothpick in mouth, he began to tell how the electrical business used to be back when he began seven decades ago.
(Comments: 1)
Read & Comment >
Seasoned Veterans
The businesspeople featured this issue each have more than four decades of solid experience in their respective industries.
(Comments: 0)
Read & Comment >
Hot Startz! features very new or reformed businesses in our reading area. Contact us to be considered.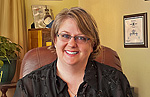 Amber Pietan Travel Agency
Amber Pietan's Eagle Lake family used to take annual driving trips out West. She said in a Connect Business Magazine telephone interview, "We'd stay at KOA campgrounds and dad would make coffee and toast around the campfire. I have really good memories of traveling."
(Comments: 0)
Read & Comment >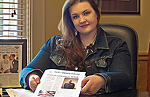 Life Story
As a child growing up in Fairmont, Amanda Dyslin was creative and always searching for fun things to do. However, she didn't have a career focus until attending Minnesota State and taking English and journalism classes.
(Comments: 0)
Read & Comment >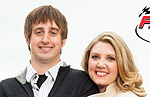 Fairmont Raceway
Al and Becky Thoreson became co-owners of Fairmont Raceway this February after making a successful presentation to the Race Committee at Martin County Fairground and later, the Fair Board. The Thoresons lease the raceway.
(Comments: 0)
Read & Comment >
OFF-THE-CUFF
Spring in Minnesota usually translates to higher taxes in some form or another because of politicians of both parties doing their part to nurture and grow state government anew. It's an annual rite. Our legislator/gardeners really do seem to enjoy watering and fertilizing and planting.
(Comments: 0)
Read & Comment >