CURRENT ISSUE: January 2015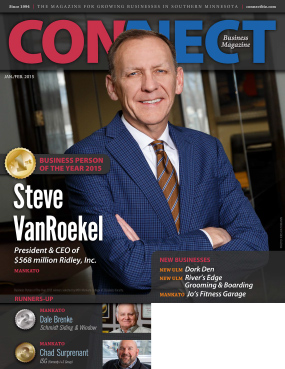 Steve VanRoekel
2015 Business Person of the Year
According to 54-year-old President/CEO Steve VanRoekel of Mankato-based, $568 million (2014 revenues) Ridley Inc., the business he leads doesn't manufacture animal feed per se, but more the high-tech nutritional ingredients and supplements that go into making other animal feed better—similar to the way Intel chips make computers manufactured by others faster and better.
(Comments: 0)
Read & Comment >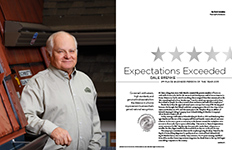 Dale Brenke
It's been a long time since Dale Brenke counted the precise number of leaves on each stalk of corn as he did for the research and development staff of Green Giant in Le Sueur, Minnesota; but he seized something almost magical from that summer job in the '60s, something hard to beat.
(Comments: 0)
Read & Comment >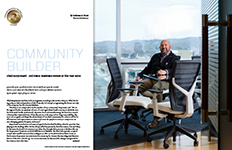 Chad Surprenant
Chad Surprenant was born to be an engineer, according to his mother, Mary Jo. What he's doing today as CEO and president of ISG (formerly I+S Group) is engineering the future, not only of the company, but also Greater Mankato.
(Comments: 0)
Read & Comment >
2015 Business Person of the Year
It was a merry Mankato fest this time around in our annual Business Person of the Year competition. Our Minnesota State University College of Business panel of professors judged CEO/president Steve VanRoekel of Ridley Inc. our Business Person of the Year.
(Comments: 0)
Read & Comment >
Hot Startz! features very new or reformed businesses in our reading area. Contact us to be considered.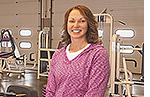 Jo's Fitness Garage
Jo Ann Radlinger was an all-conference, high school basketball player in Butternut, Wisconsin, and while finishing a business degree at University of Wisconsin-Superior chose to return home to coach junior varsity basketball.
(Comments: 1)
Read & Comment >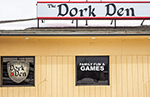 Dork Den
Alex Lamminen has done much in 25 years of life, including being co-owner and general manager the last few months of the new Dork Den in New Ulm.
(Comments: 0)
Read & Comment >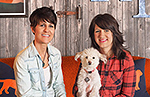 River's Edge Grooming And Boarding
It was a tough four-year stretch for 45-year-old Dani Andersen from 2008-2012, a period in which she had Stage 3 ovarian cancer, fractured her spine, became separated from her husband, and divorced.
(Comments: 0)
Read & Comment >
THE LAST OFF-THE-CUFF
The live album The Last Waltz and the same-named Martin Scorsese film, in part, helped score my late teen and early college years with a sentimental spot, where brain synapses still connect with other synapses to contain all my best '70s memories.
(Comments: 0)
Read & Comment >