Amber Pietan Travel Agency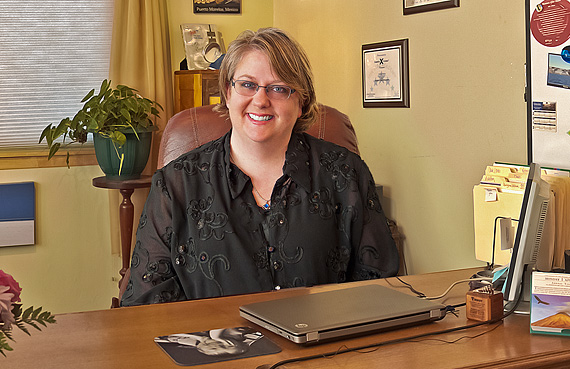 Photo: Art Sidner
North Mankato: Amber Pietan Travel Agency
Amber Pietan's Eagle Lake family used to take annual driving trips out West. She said in a Connect Business Magazine telephone interview, "We'd stay at KOA campgrounds and dad would make coffee and toast around the campfire. I have really good memories of traveling. We had lots of family bonding. And in school, I always loved studying and reading maps."
On these long trips, Amber and a sister enjoyed picking up information brochures from rest stops and pretending they were a hotel manager and a travel agent. Today, her sister works for Country Inn & Suites in Mankato and Pietan herself owns Amber Pietan Travel Agency, which began in February 2013.
After graduating from Mankato East, she went on to finish the travel industry program at Dakota County Technical College in 1998. Soon after, she vowed to a friend AAA would employ her one day, and a year later she started with AAA in Mankato. The 38-year-old Pietan said, "I learned a lot there. They were great teachers. It was a very well-respected business and I am proud to be a former employee."
She continued, "I love my job because of the people I can help. To the people who can only travel once in life, I like helping them make their dreams come true. Every day here is different, never boring. One person wants to go to Bali and the next, Australia."
She views herself as a travel interpreter rather than an agent—i.e., she does more than just click buttons. People ask her for practical advice. Over the years, she has traveled to Hawaii, Alaska, Great Britain, Morocco, Greece, Spain, Dominican Republic, Cancun, Acapulco, Gibralter, and all over the U.S.
She said, "I am always learning about destinations, why people want to go there, and what makes the destinations special." In addition to her many years of industry experience, she's a Certified Travel Associate.
Amber Pietan Travel Agency
Address: 340 Pierce Avenue
Telephone: 507-382-0669
amberstravel.com