Mary Maertens–Avera Marshall Regional Medical Center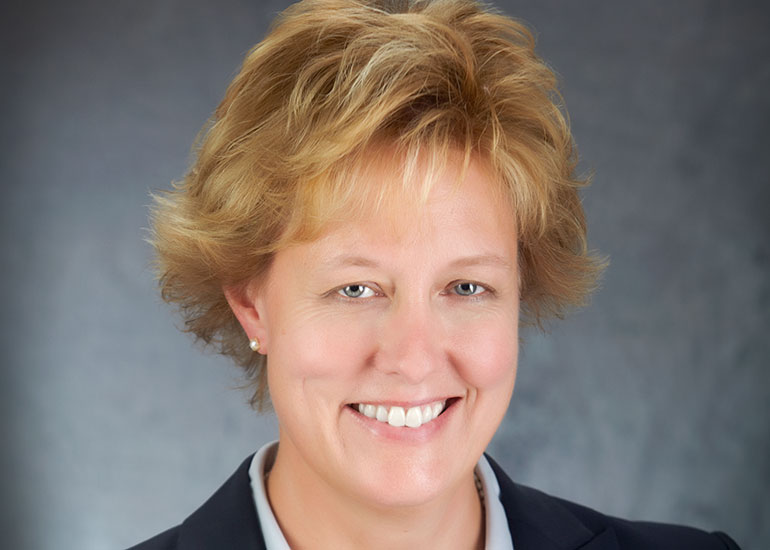 Submitted photo
Today, Mary Maertens has a top spot at Avera Marshall, serving as regional president and CEO. Avera Health is a Catholic health ministry based in Sioux Falls, South Dakota. It's a position she has held since 2007 and one she treasures in a community she treasures.
You have worked your way up at Avera, haven't you?
I grew up near Arco, Minnesota, on a farm with three siblings where I learned the virtue of a hard day's work. I attended college and graduated with a nursing degree from SDSU in Brookings, South Dakota. I began working with the hospital in Marshall as a registered nurse. Throughout my years practicing as a nurse, I worked in various settings, including hospital medical/surgical, labor and delivery, home health care, and long-term care. I began a progressive leadership career with the same organization, now Avera Marshall, in 1998, moving from department director to vice president to CEO.
You are an extremely busy lady, what is your No. 1 tool in staying organized?
The key to my organizational skills is an excellent executive assistant, Brandi Lillegaard! I would never get as much as I get done in a day or week without her. She manages my calendar with grace and skill, which allows us to have flexibility to meet the day-to-day demands for access to the CEO for physicians, staff and patients. She also accomplishes many tasks behind the scenes to support the various meetings and presentations I need to provide. I also keep command of my inbox, attempt to provide timely and clear responses, and can run a pretty good meeting. I am also extremely grateful for the talented people around me who also manage a lot of balls in the air at one time.
Do you have a certain way you start each day, a habit that helps you get ready for the day?
I get up at 5 a.m. Monday through Friday so I can exercise before going to work. This time provides me with personal thinking and quiet time and helps to keep me healthy and well balanced. When I begin each work day with a measure of discipline, it helps me keep that focus during the day.
How would you describe your leadership style?
I am a student of situational leadership – adapting my style to those in front of me at the moment. On the DISC, I am a CD, which means I am detail orientated yet decisive. Other leadership style assessments have placed me in this same category, although also building in ample relationship skills.
What do you do outside the office to keep your life balanced?
Rest! I enjoy traveling and simply spending time with my husband, family and friends. I also try to practice yoga twice a week.
What is your favorite thing about the Marshall area?
For me, Marshall has all the benefits of a small close-knit community that is large enough to have your own space. It has been a wonderful place to raise my children and have a rewarding career at the same time.
THE ESSENTIALS
Avera Marshall Regional Medical Center
300 South Bruce Street
Marshall, MN 56258
Phone: 507-537-9300
Web: avera.org