Kristin's Journey To Better Health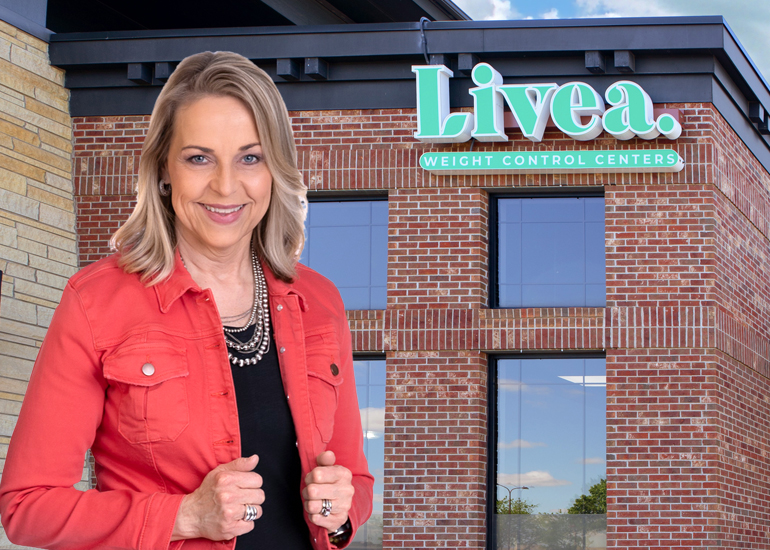 Kristin Nordgren and her husband were like many people during the pandemic shutdowns; they ordered out to try to help their local small businesses. It was great for the business, but not so great for her waistline.
"I realized where I was headed if I kept it up," she reflects. "And one day I just decided I needed to lose some weight and change up my eating habits."
That day was May 4, 2020. The day that changed her life, the day she picked up the phone and called Livea.
"I had tried other weight loss systems before and I would lose weight, although I would quickly gain it back," she says. "I chose Livea this time because of the one-on-one coaching and the lifestyle changes they help you make so that once you lose the weight you can keep it off. Livea sets you up for long-term success with at least a year of ongoing support."
Kristin's original goal was to lose 18 pounds, which she achieved in seven weeks. She ended up losing 25 pounds in total and has kept it off, now almost a year later.
"When we came out of the pandemic, people who hadn't seen me in a while said 'What are you doing? You look great!' My cousin actually called me skinny! I hadn't been called skinny in many years. Besides all of that, I have a great energy level and feel great."
Kristin credits her newfound healthy lifestyle to Livea and its proven, physician-recommended weight loss plan. Because it is customized to each individual, it is able to adjust to how each body responds to the program. The cornerstones of its success are the private consultations and one-on-one guidance from an expert team that truly gets to know each client. Livea lifestyle coaches know adopting a healthier lifestyle isn't always an easy process, but they also know it's one of the most worthwhile endeavors of your life.
That's what prompted Kristin to take her involvement with Livea to the next level.
"It was such a positive, life-changing experience for me that when they had a full-time opening, I jumped at the chance. I learned a lot through my weight loss journey and wanted to share what I learned with others. It's very rewarding."
The Essentials
Mankato Livea
1351 Madison Ave., Suite 119
Mankato, Minnesota
Phone: (507) 201-4228
Web: livea.com
Facebook: Livea Centers