When I put out a call to area cities and business organizations asking for women's business story ideas, I was stunned by the response. Twenty-four hours later, I had more than 100 enthusiastic suggestions waiting in my email. More flew in as the week progressed.
It appears this is a story that is ripe for the telling. Small wonder when female entrepreneurs and business owners are transforming their communities and shaking up the marketplace. You can find them crushing their goals in retail, finance, restaurants, agriculture, and more.
As Aretha Franklin and Annie Lennox sang, "Sisters are doin' it for themselves."
My dilemma? How to choose just a handful of stories from this enormous group of wonder women. Thankfully, this magazine publishes a new issue every other month. I hope to cover them all eventually.
This story showcases five female business owners from south-central Minnesota. They each have unique and compelling stories of growth, resilience, and celebration to share. Enjoy!
---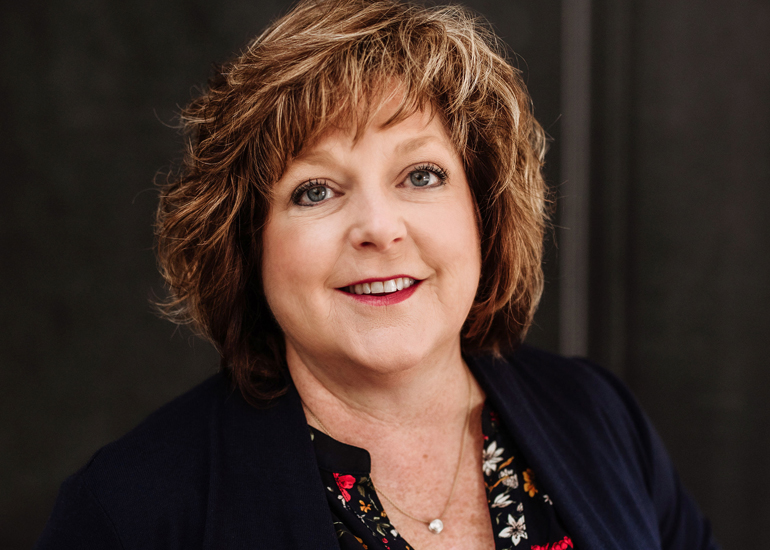 Peggy Hildebrandt, Connors Plumbing & Heating
The smallest choice can change the course of an entire life. For Peggy Hildebrandt, of Connors Plumbing and Heating Inc. in Waseca, that pivotal decision arose in 1991.
"My dad needed somebody to help answer the phone, and I was available," Hildebrandt said. "I thought I could help for a few weeks while I looked for a real job, and here I am 30 years later."
Hildebrandt was a business major with corporate dreams. But she found she enjoyed working with her father at his plumbing and heating company. She spent five years learning the ins and outs of the business and bought it in 1996.
"Dad was nearing retirement, and he was willing to try new things. It was a fun atmosphere for me to grow in," Hildebrandt said. "It was just really great timing."
Today Connors has 18 employees and an apprentice program to develop new talent. It provides residential plumbing, heating, and air conditioning services to customers within a 30-mile radius of Waseca. Hildebrandt hopes to add an electrical division soon.
"We have a fantastic group of professionals," Hildebrandt said.
This year, Hildebrandt celebrated 30 years at Connors. She still incorporates the lessons she learned from her father: deliver a quality product, leave customers' homes better than you found them, and treat employees well.
"We want to be successful as a company, to have a really good product," Hildebrandt said. "But at the end of the day, we work so that we can have a nice life. We want that for the people that we work with, too."
The Essentials
Connors Plumbing & Heating
407 5th Ave. SE
Waseca, MN 56093
Phone: (507) 835-2540
Web: callconnors.com
---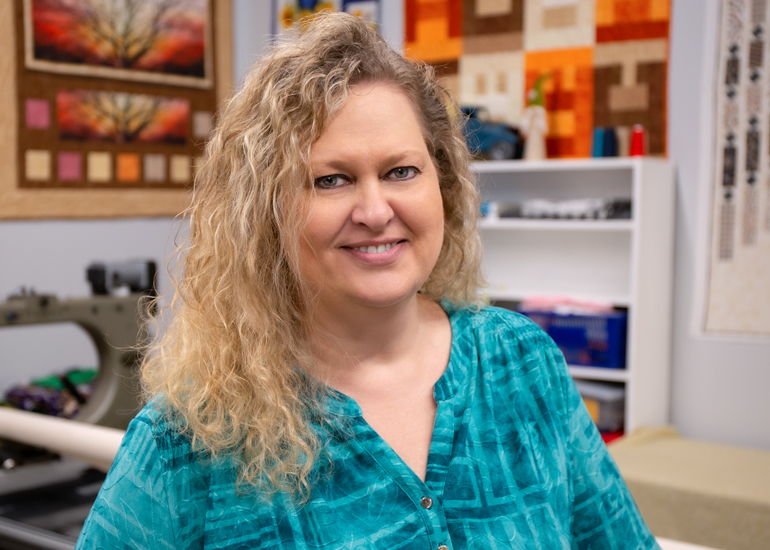 Kristi Feist, Humble Heart Quilt Shop
When the 2009 recession hit and Kristi Feist found herself unemployed, she decided to make her own luck. Using her last unemployment check, Feist rented a storefront and opened the Humble Heart Quilt Shop in downtown Wells.
It was the realization of a lifelong dream and an instant hit with the community. Within a year, Feist had purchased the building that housed her shop. She's been growing ever since.
"Every job that I have had in my life, whether good or bad, easy or hard, has led me to this," Feist said. "I feel so blessed to be able to do what I enjoy every day."
Today Humble Heart has three employees and offers home décor, gifts, craft supplies, and quilting fabrics and services. Its customers range from young girls searching for doll clothes to teens looking for class supplies to adults seeking fabrics and gifts.
"We have become the best spot for finding that original gift for anyone," Feist said. "I love seeing my customers with smiles on their faces."
Recently, Feist purchased and renovated a larger building, tripling the size of her shop. The new space will allow her to add quilting classes, bus tours, and retreats in the future. It opened in 2020, just in time for Feist's first Quilt Minnesota Shop Hop.
"Hoppers were coming by the carloads," Feist said. "We had hoppers from all over the state and even from South Dakota and Iowa. There were even a couple of ladies from Texas."
The shop hops have been a boon for the entire city, bringing over 1,000 people to shop and eat in downtown Wells. Several shop hops are scheduled for 2021, and Feist hopes to add even more in the future.
The Essentials
Humble Heart Quilt Shop
49 S Broadway
Wells, MN 56097
Phone: (507) 553-6021
Web: humbleheartquiltshop.com
---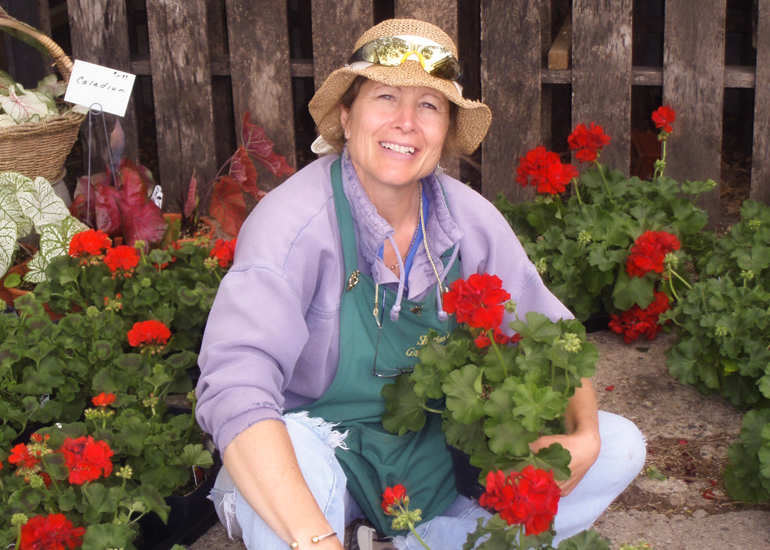 Shellee Daley, Shellee's Greenhouse
"I always had a love for nature, animals, plants – all of it," Shellee Daley said. "I get inspired each spring as I'm outside seeing and hearing God's landscape come alive again after the long winter."
For 26 years, Daley has poured her love of nature into Shellee's Greenhouse in Madelia. There was no greenhouse in town, so Daley asked her husband to build her a little hoop greenhouse on their farm. She opened for business in 1995.
"My expertise in plant life comes from 40-plus years of experience and independent study," Daley said. "My mom always had a garden when I was growing up. I have continued to do that all these years, experimenting with different varieties, so I am able to relay that information to my customers."
Gradually Daley's greenhouse expanded, taking over farm buildings as she added more plants, garden décor, and classes.
"We have a 101-year-old barn we use for all our garden items, soil, and check-out. Plus, we turned a hog barn into a growing and retail area. The spaces around the buildings are used to display all of our plants," Daley said.
If it's green, Daley has got it. She carries an enormous variety of plants, from standard garden offerings like annuals, perennials, herbs, and vegetables to native prairie plants, certified pollinator plants, and succulents.
The customers at Shellee's Greenhouse are equally varied.
"My customers range from kids coming out to pick out a plant for mom or grandma to my older customers who come to get plants for their urns and gardens," Daley said. "Some come out just to say hi or to stroll through the beautiful flowers. People love our lil' farm site."
The Essentials
Shellee's Greenhouse
609 W Main St.
Madelia MN 56062
Phone: (507) 642-8719
Facebook: Shellee's Greenhouse
---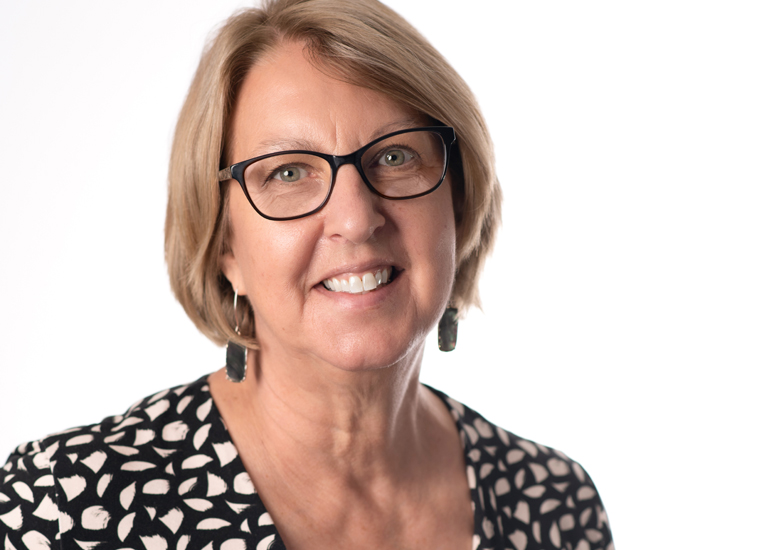 Nancy Wendt, The Bookkeeping Center
Nancy Wendt discovered her passion for accounting in high school and has never looked back.
"I got hooked on accounting after taking a class in high school," Wendt said. "I've been working in accounting jobs ever since."
In 2002, Wendt poured her passion into a business of her own, opening The Bookkeeping Center in New Ulm. It offers a complete line of bookkeeping and payroll services, as well as individualized QuickBooks training.
"We provide service to entrepreneurs and small businesses that don't have the time, desire, or skills to set up, manage and maintain their books or payroll," Wendt said. "We currently have clients in manufacturing, many different service industries, retail, home health care, ag, nonprofits, and more. Everyone's needs are so vastly different, but at the end of the day, they all need accounting."
As the business grew, Wendt added two full-time and two part-time employees. She recently completed a three-year project that moved her company to a cloud-based accounting and payroll system.
While The Bookkeeping Center sells services, its most important asset is its reputation for solid business relationships built on integrity and reliability.
"The relationships we build with our clients are by far the most important part of being successful," Wendt said. "Even though we are considered an outsourced service provider, we like to feel we are as much a part of their business as their employees."
Wendt has been contemplating a gradual retirement from the business. She has yet to set a date, but she's been grooming her replacement and working with her others employees to ensure a seamless transition. Her daughter, Katie Wersal, will be her successor. But Wendt is not ready to step aside just yet.
"I'm still in love with accounting," Wendt said. "When I hear a client struggling to get a report or find information about their business, we can easily, and usually very quickly, provide the information they need. I love knowing that we can help."
The Essentials
The Bookkeeping Center Inc.
1600 N Broadway St.
New Ulm, MN 56073
Phone: (507) 233-1301
---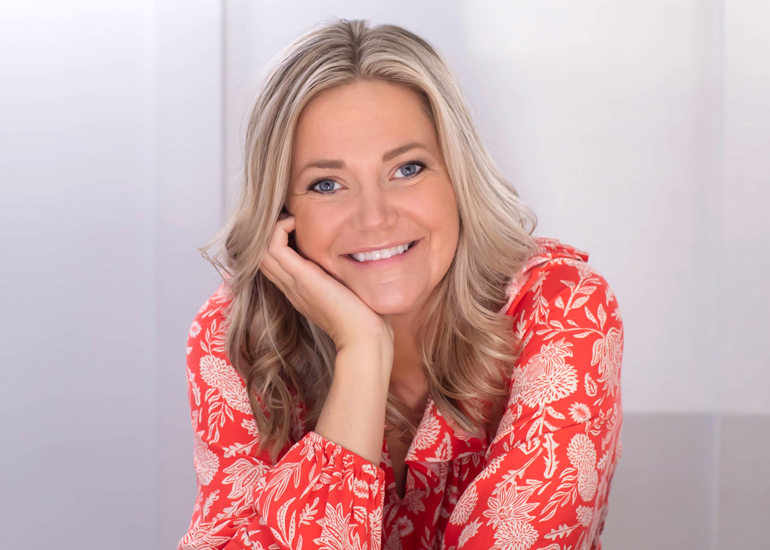 Laura Spitzer, Indulge Salon & Spa
Laura Spitzer always knew she had a beauty salon in her future.
"I have wanted this to be my career since the young age of 3," Spitzer said. "I was handed a tube of lipstick and a comb, and that's all it took."
Spitzer started her journey at the Aveda Institute in Minneapolis and went on to work at Liv Aveda in Mankato. She missed her family and hometown and moved back to Fairmont to open her own salon.
"I was tossed in fast. I was only 19 years old and going to start a business," Spitzer said. "I remember driving down to my dad's work, sneaking in to see him, and panicking. He just looked at me and said, 'I have no doubt you can do this.' So I did."
Spitzer opened Indulge Salon & Spa in 2007. Two years later, she bought the building that houses it. She's been growing ever since.
"My mother and I have joked, 'Who would've ever thought we would fill the space and now need even more?'" Spitzer said. "Soon we are hoping to add much more with an expansion project in the works."
Over the past several years, Spitzer has weathered some difficult times. In 2019, her fourth child, Emmalyne, died at 8 months old. The Spitzer family created a nonprofit organization, Forever, Emmalyne, in her memory. Six months after that, COVID-19 struck, forcing her business to close.
"It was very challenging," Spitzer said. "I am forever grateful for my staff at Indulge. They carried me through that time so we could remain the business we are."
Today Indulge has a team of 15 employees and a loyal customer base that keeps its appointment schedule full.
"The relationships I have built over the years with my clientele and staff make my heart so happy," Spitzer said. "There is no part of me that doubts this career choice. I firmly believe that if you do what you love, it will never feel like work."
The Essentials
Indulge Salon & Spa
203 Downtown Plaza
Fairmont, MN 56031
Phone: (507) 235-5266