Ecumen Pathstone Latitude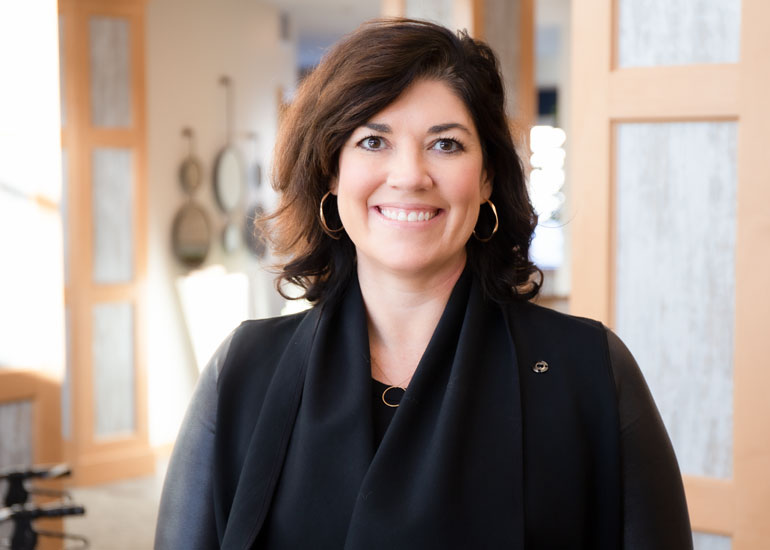 Ecumen's Pathstone Campus in Mankato now offers a full continuum of care for senior living with the opening of Latitude Independent Living in February 2021.
"A market study indicated a need for more independent living in the greater Mankato area," Laura Templin said. "Latitude is a fresh, new independent living building. It's a luxury apartment with a five-star-hotel feel and some really beautiful amenities."
Templin is a senior living consultant for Ecumen Pathstone. She said Latitude is an apartment complex for residents 55 and older. It has 56 apartments, which are available in 12 different floor plans ranging in size from 700 square feet to 1,300 square feet.
"Latitude's Telescope Terrace overlooks the river bluffs and has beautiful views. There's also the Club 44 community room, a hobby and craft room, a fitness center, and a learning center where we offer different speakers and programs for tenants," Templin said.
Other amenities include an outdoor patio with fireplace, underground climate-controlled parking, storage rooms and a guest suite. Apartments are furnished with granite countertops, stainless steel appliances, and washer and dryer. Balconies on the second and third floors offer beautiful views of the river bluffs.
One of the building's selling points is its location adjacent to the Minnesota River, the Minnesota River Trail and Sibley Park. It's also in close proximity to downtown Mankato restaurants and stores.
Ecumen's Pathstone campus also includes Pathstone Crossing Assisted Living, Pathstone Living Nursing Home, Pathstone Landing Memory Care, Pathstone Home Care and Pathstone Adult Day Service.
The Essentials
Ecumen Pathstone Latitude
115 Rogers St.
Mankato, MN 56001
Phone: (507) 381-3255
Web: ecumenpathstoneliving.org
Photo by Jon Smith