Amber Pietan–Amber Pietan Travel Agency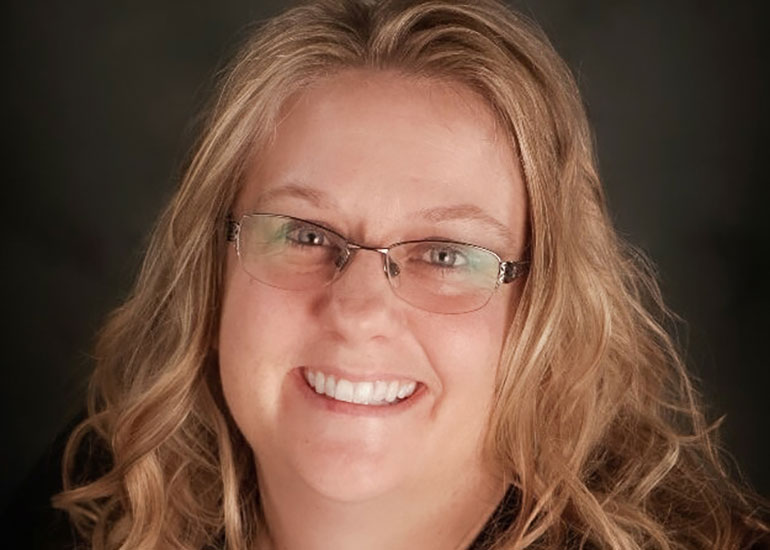 Helping people get out of their office is a specialty for Amber Pietan, owner of Amber Pietan Travel Agency in Mankato. In fact, she's been in the travel industry for two decades…and counting. She's also a mom and a busy community leader. How does she manage it all? Let's find out:
I understand you just celebrated a big milestone anniversary! 20 years, correct?
Yes, it was a personal milestone of being a travel agent in Mankato for twenty years. I started my career with AAA in Mankato in 1999 and enjoyed 13-1/2 years with them. In February of 2013, I started my own business; Amber Pietan Travel Agency, Inc. All combined, it is twenty years of being a travel agent in Mankato.
How did you get started in travel?
A few stars aligned to make it all happen. We traveled a lot as a family when I was a young girl. We would camp in tents and drive all over the western United States. My sister and I would pick up the tri-fold brochures at wayside rest areas and then play travel agent and hotelier in the back of our Econoline van. While working through the general courses at Minnesota State University, Mankato as a young adult, I overheard my best friend saying she wanted to be a travel agent. I knew at that point that is what I wanted, too. I switched schools and set my sights high. I graduated in 1998 with my diploma in travel.
I have always wondered how travel agents keep everything straight with the number of destinations you have to be an "expert" on! How do you keep track of it all?
The best way to keep track of it all is by experiencing the different destinations personally. Since I began my travel career, I have traveled to two to three destinations every year. Vendors, tourist boards, and chamber of commerce organizations welcome travel agents to travel to their destination during the low season, to come and explore for our own experiences. In this way, we are able bring information back to our clients and explain the wonders of the destination. It is much easier to sell the destination and explain it thoroughly after having been there myself. Other ways to be an expert are to take new and continuing education classes to learn and update ourselves on destinations.
What is your most important business tool?
I would have to say my mind is my most important business tool, because I have so much to share. With my experience, I can provide personalized information about places where you may travel to, or give you travel tips.
When is your most productive time of day?
I am busy all day long; morning, afternoon, and evening. Many people are only able to communicate after they are off work. So really, I am busy all day long. I strive really hard to work around my clients' schedules.
What's the best business advice you have received?
To always do your best. That advice came from my supervisor at AAA. She always said, 'if you are doing your best, that is all you can ask for.'
Another good piece of advice I received recently is to breathe and stay calm. My current mentor told me that.
How do you start each day?
I make myself a cup of coffee or tea and sit out on my deck and enjoy the morning sounds of the birds, insects, and trees.
How do you end each day?
I love to spend time with my 13-year-old son.
Well, we know you travel! What else do you like to do outside the office?
I enjoy history, nature, traveling, and spending time with my son. I love seeing waterfalls, mountains, and trees! I also like watching Star Wars and Marvel movies!
THE ESSENTIALS
Amber Pietan Travel Agency
340 Pierce Ave
North Mankato, MN 56003
Phone: 507-382-0669
Fax: 507-386-7128
An affiliate of Cruises and Tours Unlimited/Outside Agents