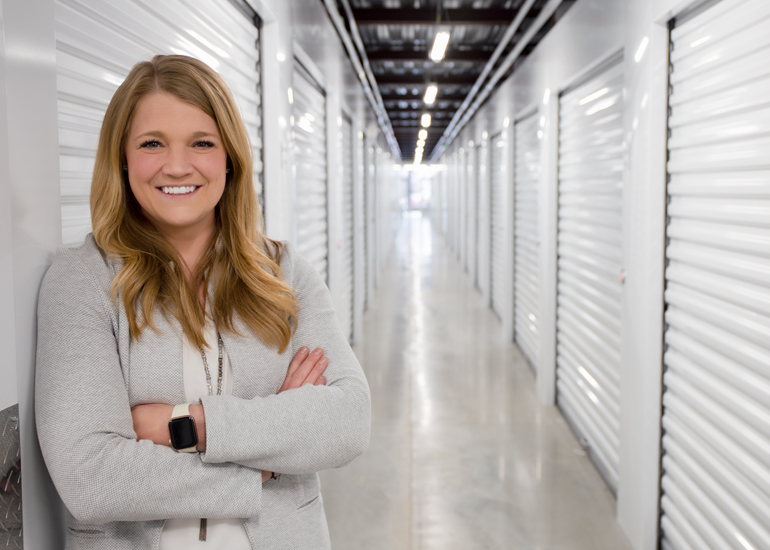 It's never easy to start a new business but opening one amidst a pandemic is really a challenge. Luckily, Mankato's new Store It facility is uniquely positioned to thrive in socially distanced times.
"Our facility is virtually contactless. There are no keys. There are no locks. Everything is run via an app on your phone," Jessica Wolfe said. Wolfe is the director of sales and marketing at Store It. "You don't need to talk with someone to access, rent, or pay for your unit. It can all be handled online."
Store It opened in June 2020 and is located near Kohl's in the former Lowes building. The two-story facility offers indoor, climate-controlled storage spaces, which range in size from 3 feet by 5 feet up to 10 feet by 30 feet. Professional moving partnerships allow Store It to offer a full-service moving option.
"Our tenants don't have to touch a thing. We will go out, pack up everything, move it into the storage facility, and keep it for as long as you need," Wolfe said. "We also have a rental truck available for tenants, as well."
Store It tenants can drive their vehicles into the facility for indoor unloading.
"You can completely unload and load within a controlled environment," Wolfe said. "We have two large exterior bays. You pull your car up, open the gate with your smart phone from inside your car, pull your car into the bay, and the gate will close behind you."
Currently, Mankato is the only Store It location, but more may be in the works.
"We'd love to add additional locations in the future," Wolfe said. "If you drive around any small town in southern Minnesota, there are empty big-box stores that are looking for a little bit of love, a new use. Climate-controlled, indoor storage is a growing industry and we're happy to be a part of it."
The Essentials
Store It
2015 Bassett Drive
Mankato, MN 56001
Phone: (507) 786-7348
Web: storeitmn.com
Facebook: Store It MN
Photo by Jonathan Smith